Lockdown Philosophy-at-home Project
David Birch @0davidbirch0 suggested I share an extract from his book, Thinking Beans, which provides a ready-to-go philosophical homework project for lockdown. It is so rich in ideas, you could probably split it into multiple missions over several weeks. A brief intro is below. You can download an extract with plenty to work with and, if you wish, buy the whole book by clicking this link to the product page in our online shop. 
Room on the Zoom
Also, a reminder, the February classes have just gone live for booking at www.giftcourses.co.uk and www.p4he.org – themes from stoicism to theories to the philosophy of disability.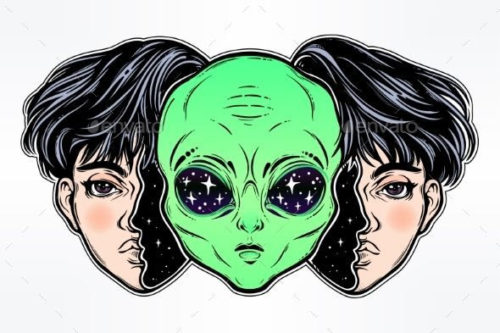 Lockdown Homework Project
Here's some of David's intro:

I developed this for my students during the coronavirus lockdown, but it can also be used more generally as a homework project. The project, entitled Journey to Earth, invites students to imagine themselves as aliens exploring earth for the first time. In many ways the philosopher experiences herself as an alien… as someone whose mad compulsion to think estranges her from common sense and shared belief…  
You're about to embark on a journey to a distant galaxy where you will visit a small and unassuming planet named earth. We know that there is life on earth. We just don't know what it is like. Your mission is to explore this foreign planet and record your findings. This will be our first contact with these alien life-forms so we are eager for your observations. We want to understand how they live and behave. We want an insight into their minds, their bodies and their actions. You may only have the opportunity to explore a house, or garden, or street – that's good enough.  
There are some delightful warm-up exercises, such as, "Pet humans: Look out of the window. Try to spot someone walking their dog, but imagine that it is the dog walking the human." Then they are are asked to note their reflections on the earthlings they have been housed with – their families! 
By observing the aliens we've housed you with, try to notice three things they do which you find genuinely puzzling. This might be something as ordinary as watching TV or laughing or sleeping or singing or crying or talking or raising their voices or smiling. Or it might be specific to the individual you're observing, a curious habit, like biting one's nails.  
Do download the extract from the link here. Even if you don't try it with your classes, it's entertaining to do some of the exercises yourself! 
Best wishes,
Jason 
P.S. In response to last week's bulletin, I've had a booking from a teacher training partnership to work on Zoom with some of their trainee teachers. I would love to do more of this sort of work – my niece is on her PGCE at the moment and I can see how much they are missing out on. Prices for a special Zoom for this group start at £200 + VAT, to include some resources your budding teachers can download. I promise to make it fun and engaging for them.