Get kids talking with Sticky Questions from 3p per child per week
Each week, children go home with a Sticky Question on their jumper or in their planner. Talk about it at home and bring their thoughts back to school to take the conversation deeper!  Progressively more challenging questions for each week, each year group from Reception to Year 7+. See here for details.
Live Zoom philosophy, debating, improv, book club and Shakespeare sessions
Our sister organisation, www.p4he.org, has 25 classes to choose from for various age groups from 6-8s to teens. The same principles of lively, playful, thoughtful dialogue of P4C are at the heart of these sessions for home educators and schoolschoolers.
For evening sessions aimed particularly at children who are "beyond their years" in their thinking, and for adults, to Philosophy Wranglers (three separate sessions for 9-12 yrs, teens, adults) go to www.giftcourses.co.uk 
Who are we?
As a teacher of English, Jason Buckley rotated around form groups, telling philosophical stories and getting arguments going off the back of them. Years later when he was looking for a name for his new organisation, he remembered one boy exclaiming "Yay, it's the Philosophy Man!"
Whilst Jason was fast becoming an internationally-renowned speaker, Tom Bigglestone was heading up his own projects as Head of Religious Studies.
From small beginnings in 2008, The Philosophy Man is now the UK's leading independent provider of P4C training and workshops, and we work in schools across the world. We spend as much time in the classroom as we do delivering training, as we 'show our working' in front of children of all ages.
Also new for 2021...
Have you heard about Sticky Questions, our brand new approach to embedding philosophical thinking at your school?
Where next?
We provide everything your school needs for lasting success. From the first steps of growing staff confidence...
Interested in creating a 'buzz'?
Interested in making a booking? Send us a quick message with your contact details below and we'll get back to you as soon as we can.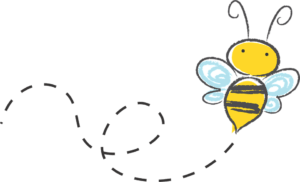 Feedback from recent training:
"I cannot describe the buzz and vibe from the staff, all down to you."
"You really did create a huge buzz in school, which is a difficult shout on the first day back! You covered everything we wanted out of the training and gave us mountains of material to use in class.  I loved the fact you gave each phase some planning time to discuss ideas and plan sessions and then trial them out of colleagues.  You have definitely given us some inspiration and I am very excited to see what happens next."
"There was a buzz during the staff meeting, which for any member of staff attending a staff meeting knows this is a rare thing! All the staff said how enthused and excited they felt to get back into their classrooms and try out the methods they had been shown."
"The questions raised interested everyone and there was a real buzz in the room. Our training was full of practical activities and games, with the just the right amount of discussion about teaching techniques interspersed. What an inspiring day!"
"It is us who would like to thank you. It was such an inspirational INSET and the staff were truly excited. Several of us have run introductory sessions with the children and although it is early days the enthusiasm is palpable."