Looking for online classes for your home-educated students?



We run live Zoom sessions on philosophy, debating, improv, book club and Shakespeare.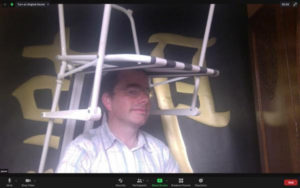 Our sister organisation, P4HE, has 25 classes to choose from for various age groups from 6-8s to teens. The same principles of lively, playful, thoughtful dialogue of P4C are at the heart of these sessions for home educators and schoolschoolers.
We also run evening sessions aimed particularly at children who are "beyond their years" in their thinking, and for adults, to Philosophy Wranglers (three separate sessions for 9-12 yrs, teens, adults).
Looking for resources to use at home?
Our classroom resources can also be used at home - so why not download them today?