Eager to embed P4C at your school?
You might have tried implementing P4C in the past, but traditional one-hour stand-alone sessions won't fit your timetable. Teaching staff, already under pressure, are wary of taking on "yet another thing" and aren't sure if they're "doing it right".
So how can P4C training support colleagues to make it work with your existing curriculum?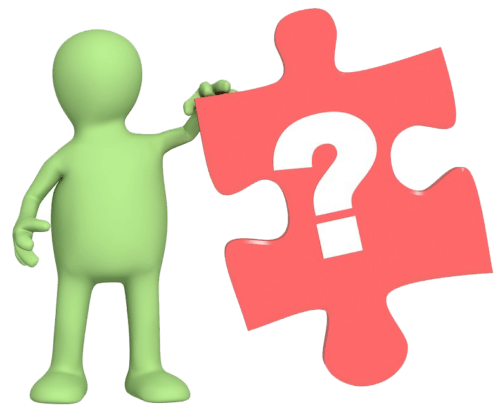 Philosophy Circles In-School Training
Now there is an easier way to make the most of P4C in your school, without having to change your timetable. Why not begin our training pathway - designed to embed P4C into your existing curriculum and across your school.
Our in-school training covers the three principles of Philosophy Circles and how to easily put them into action. It includes mini-books for all staff and topic-based session plans and other resources that will allow your school to embed philosophy across all year groups.
The traditional pathway begins either on an INSET day, or through pupil demonstration lessons followed by a twilight INSET.
However, every package is tailored for schools and there's something for every budget.
Fancy a chat about it?
No obligation - just a chat about what might be possible! Book youself into our calendar today.
Help children find their voices
More and more children arrive in reception scarcely talking at all. 
Parents distracted by social media speak less to their children, and the impact is growing. In one school with many younger parents, children joining reception completely nonverbal rose from five, to half to the class.
You'll learn how to overcome the different obstacles children have to speaking, and get (almost) every child talking, including strategies like:
Playground Confident, Classroom Shy - how to empower children who clam up in the classroom
Unwrongification - how to free children from the fear of getting it wrong
Small Talk Big Talk - how to keep them talking while raising the stakes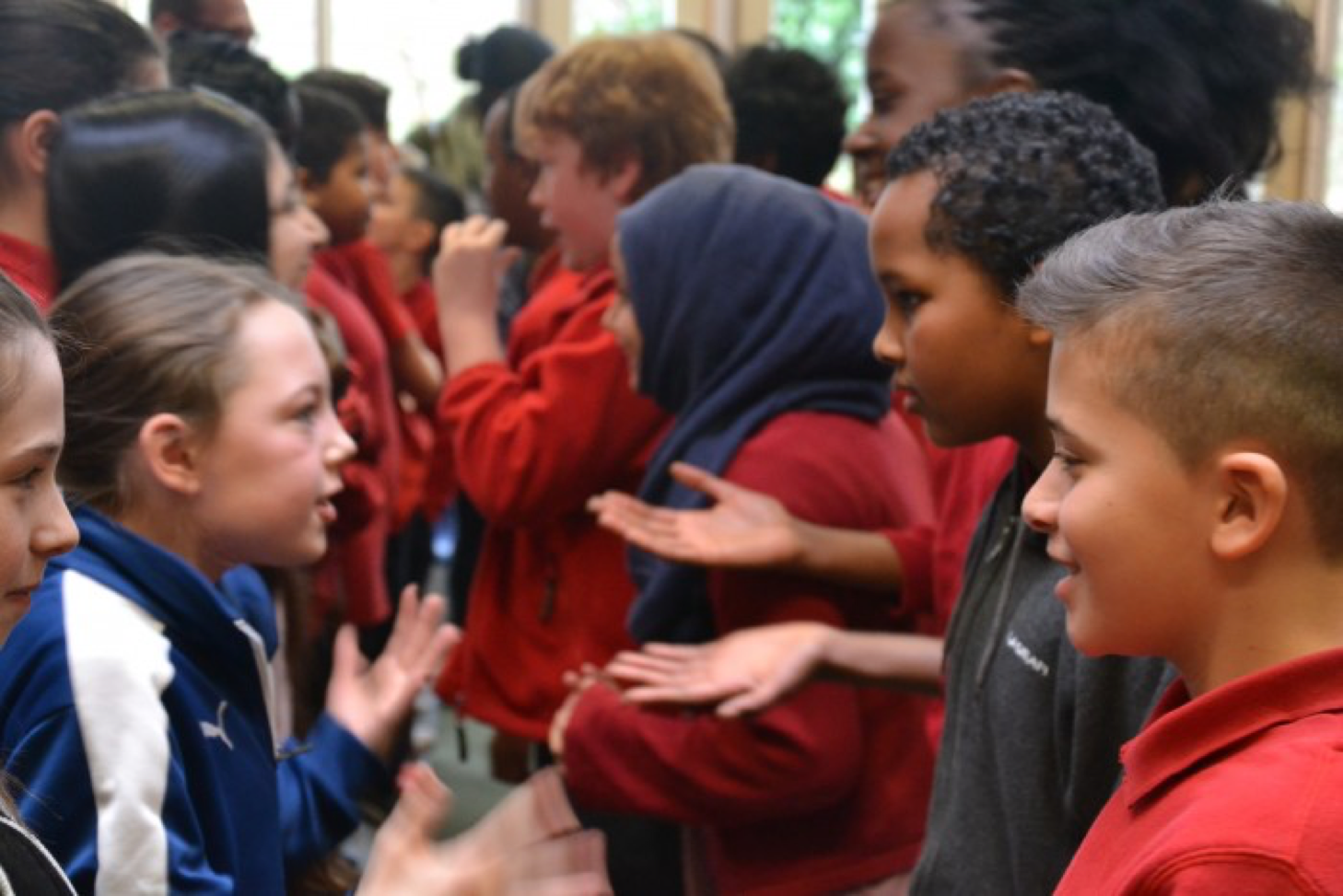 Outside the UK?
We work with schools across the world - visit our special page for international schools.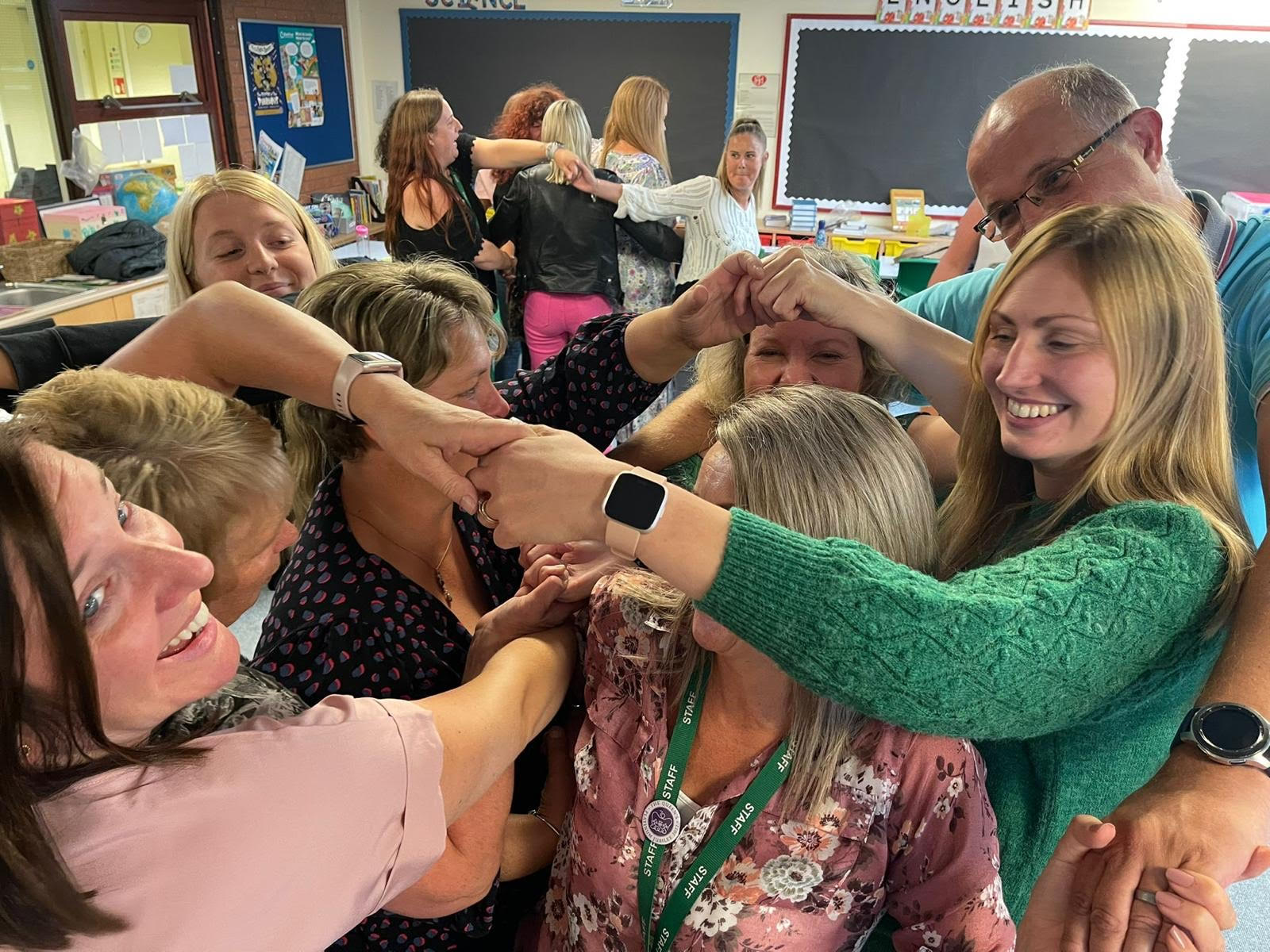 Practical for Teachers
Learn how planning less and letting the questions do the work fosters greater independence and faster progress.
During the course, teachers can see how easy it is to embed P4C, and immediately give it a go themselves.
Dozens of ready-to-use activities your staff can can adapt for any context
Simple, memorable principles that connect with your teachers' values
Tailored resources designed for the EYFS so all teachers buy into the approach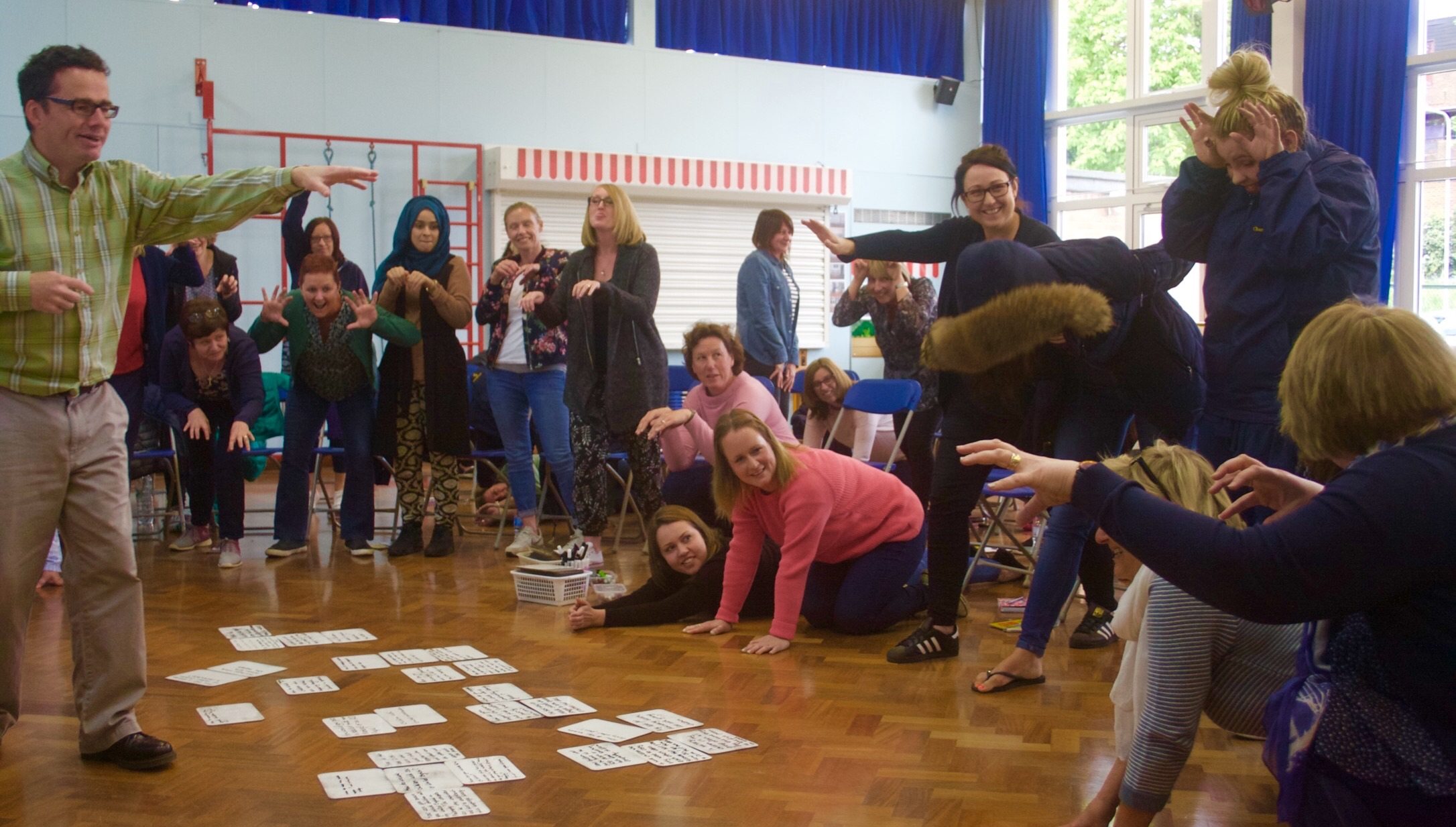 Ready-to-use resources 
Lots of ideas from INSET sound great on the day but never see the light of day. New initiatives often get buried under the hectic pace of day to day teaching.
To avoid that...
Philosophy Circles and Thinkers' Games minibooks
Over 200 session-plans that cover practically every topic on the curriculum - so P4C can be embedded within teachers' existing lessons
100 Spot and Stripe videos, assessment tools, how-to guides and a wealth of other supporting materials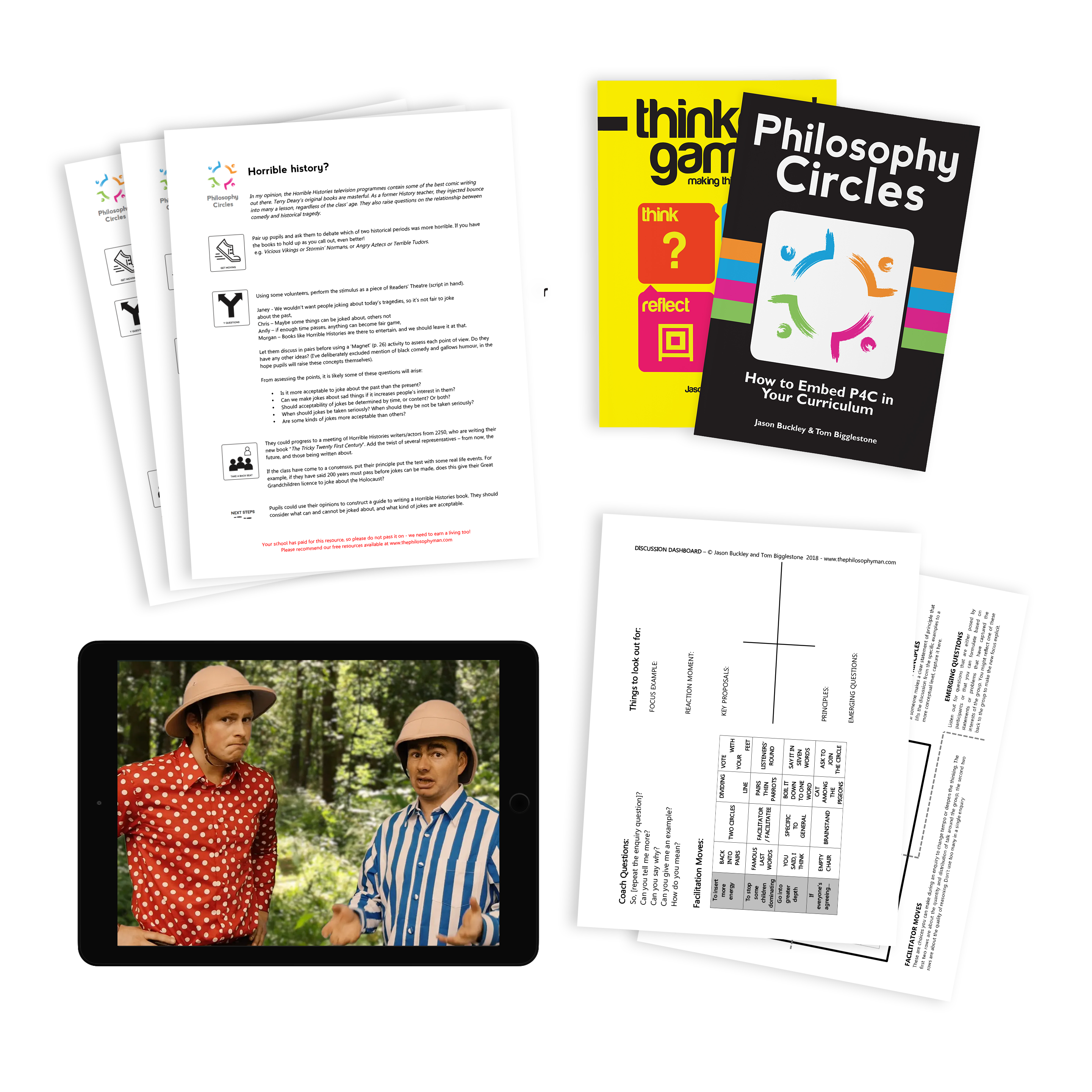 Looking for courses for individual teachers?
It's best to join an existing INSET day happening at a school in your area. Contact us to find out what we're doing near to you.
How much will training cost?
Everything we do is bespoke for each school. For the deepest impact, most schools choose a day of P4C training plus at least one workshop day where teachers observe us with their classes. All prices are +VAT and reasonable expenses.
| Full days | Half days | Twilights |
| --- | --- | --- |
| from £1000 | From £600 | From £400 |
There's lots of ways to do something within your budget. MATs and clusters often join together for a day to reduce costs and promote collaboration between schools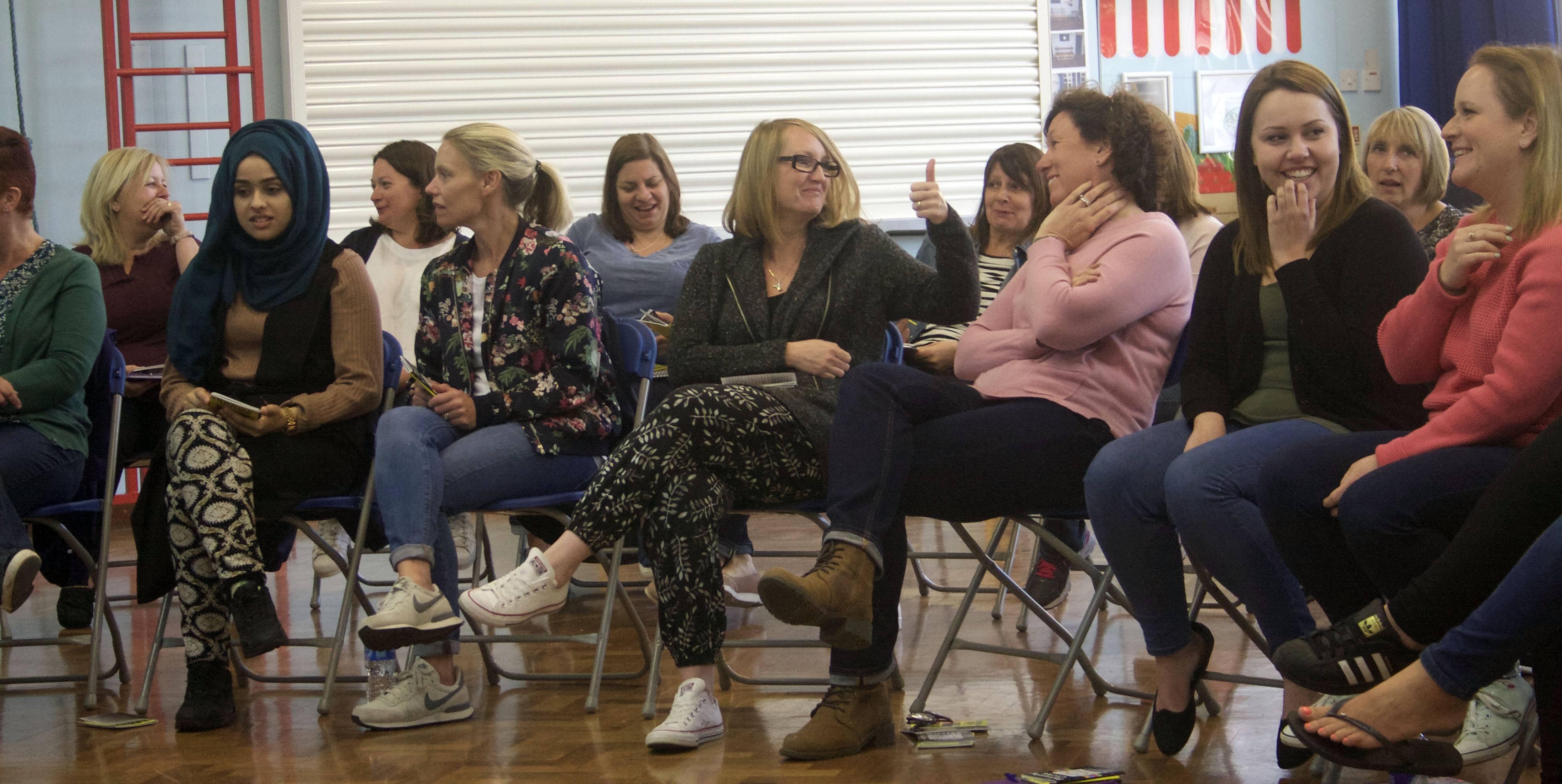 Interested in training?
Contact us today to arrange a chat - choose from any of the options below.
Feedback from our recent P4C training:
"I cannot describe the buzz and vibe from the staff, all down to you."
"You really did create a huge buzz in school, which is a difficult shout on the first day back! You covered everything we wanted out of the training and gave us mountains of material to use in class.  I loved the fact you gave each phase some planning time to discuss ideas and plan sessions and then trial them out of colleagues.  You have definitely given us some inspiration and I am very excited to see what happens next."
"There was a buzz during the staff meeting, which for any member of staff attending a staff meeting knows this is a rare thing! All the staff said how enthused and excited they felt to get back into their classrooms and try out the methods they had been shown."
"The questions raised interested everyone and there was a real buzz in the room. Our training was full of practical activities and games, with the just the right amount of discussion about teaching techniques interspersed. What an inspiring day!"
"It is us who would like to thank you. It was such an inspirational INSET and the staff were truly excited. The enthusiasm is palpable!"