Have you done your homework?
...can be a thorny question. However, learning at home really matters, especially when it comes to speaking and listening.
That's why we've introduced Sticky Questions - our unique approach to homework where children take home a juicy philosophical puzzler stuck to their jumper, chat at home and bring their thoughts back to school.
At 3p per child per week, it's no wonder it's proving incredibly popular! See it in action at Stivichall Primary School below.
Reduce homework hassle and get children and parents talking
One day each week, all the children go home with a sticker on their jumper. Instead of having a conversation about, "Have you done your homework", the homework IS the conversation. Then the following day, the discussion can carry on at school, drawing on ideas from home.
Over the course of 7 years from Reception to Year 6, children will get the chance to think about nearly 300 different questions – a memorable mix of the philosophical and some more free-wheeling creative stuff.
All packs will include ideas on how to carry on the discussion back in school, and how to support children who get less support from home, how to involve grandparents and so on.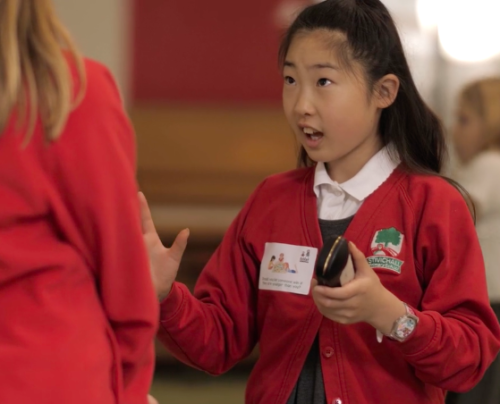 Where did Sticky Questions come from?
Homework in primary schools is often dreaded by children, parents and teachers in equal measure. So Julie Mahon, a teacher at Latton Green Primary Academy, had an idea: to send questions on stickers for the children to wear home every Thursday.
Inspired by Julie's approach, Jason and Tom spent weeks creating thousands of questions we knew children would love to argue about with their parents and peers.
We painstakingly whittled down to the very juiciest ones, and sorted them by age group so every question would be appropriate for the child discussing it. We worked with a professional designer, Carla Keen, to add inclusive graphics representative of all of society.
Carla's wonderful way with design means each set of Sticky Questions also includes 6 larger stickers with illustrations or riddles.
How can I order Sticky Questions for my school?
Each class set of Sticky Questions includes 39 questions plus an extra summer holiday question.
They are pitched at the age level of the class but will be able to stretch the brightest thinkers. There are 32 stickers for each question.
All prices are +VAT.
Plus, you get a 100-day money-back guarantee if you don't feel it's worth it. No quibbles or fuss.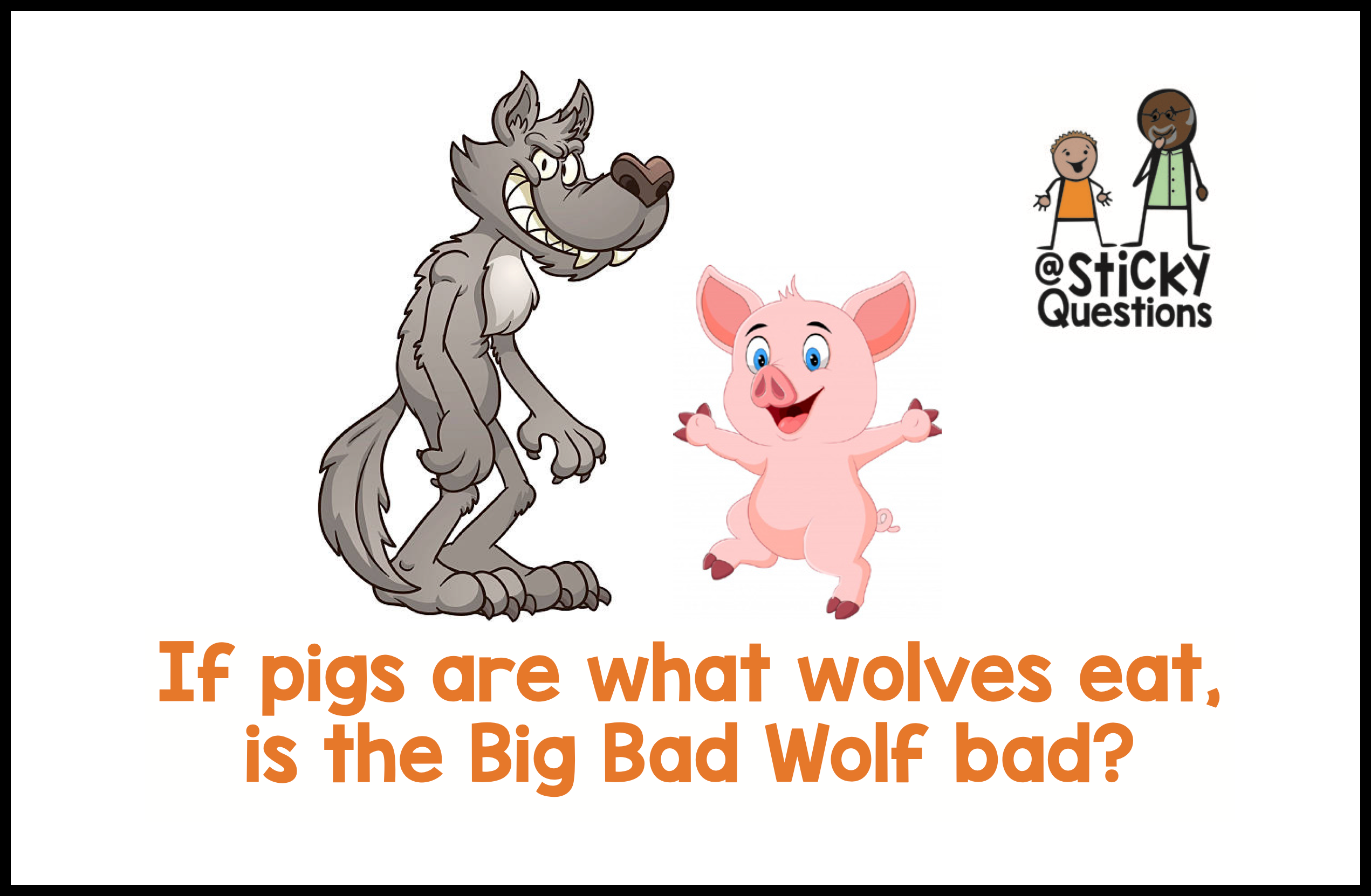 Silver package
£299
A year of Sticky Questions for Reception to Year 6

Includes a one-hour online training session for teachers
Gold package
£1250
A year of Sticky Questions for Reception to Year 6

Includes a visit from Jason Buckley to your school

This can include demonstration lessons, staff twilight training, assemblies and parent workshops
Can I buy class sets, or smaller packs for Infant / Junior schools?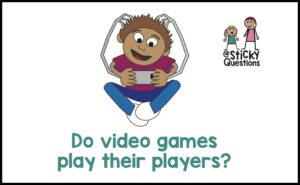 Yes! We offer an Infant pack (R-Year 2) and a Junior pack (Year 3-6).
We also offer individual class sets for all year groups up to Year 7.
You can mix and match on all packs.
Everything can be found in our Shop.
Bronze Package
The Bronze Package consists of 7 class sets from Reception up to Year 6.
The questions progress from imaginative, playful opportunities for parent-child talk in Reception to more serious, but still accessible question in Year 6.
In each class set comprises:
Robust storage box to keep them safe all year

40 weeks worth of Sticky Questions with 32 stickers each week.

Includes 6 larger 8-to-a-page questions with illustrations or riddles

Teacher guidance including a link to online resources (and answers to riddles!)

Sample letter to parents (editable version on the resources page)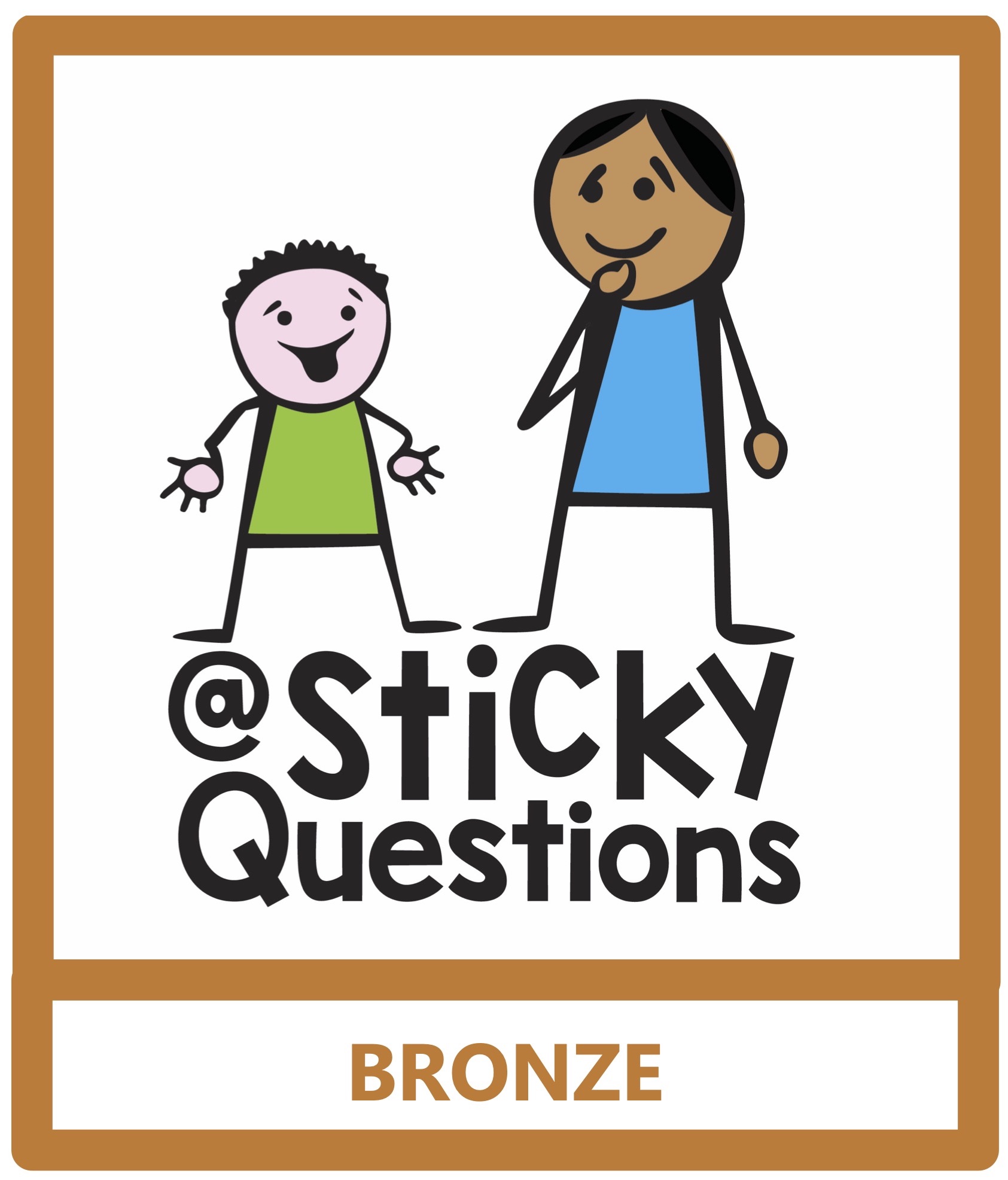 Silver Package (Includes Training)
The Silver Package also includes a 1-hour training session  with Jason Buckley, founder of the Philosophy Man and co-author of Sticky Questions. This is available to all teaching staff who will be using Stikcy Questions. You can either attend a scheduled Webinar or have a Pause for Thought video that you can use in a staff training session at any time.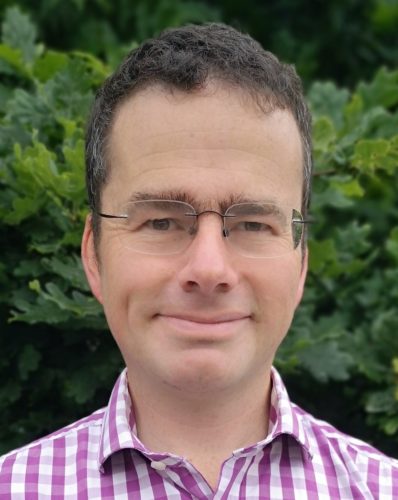 This session:
Introduces you to activities you can use to explore your Sticky Questions
Shares how to use the crucial Coaching Questions to push  children's thinking deeper
Explains the underlying principles of Sticky Questions and our approach to Philosophy for Children which you can use across your teaching.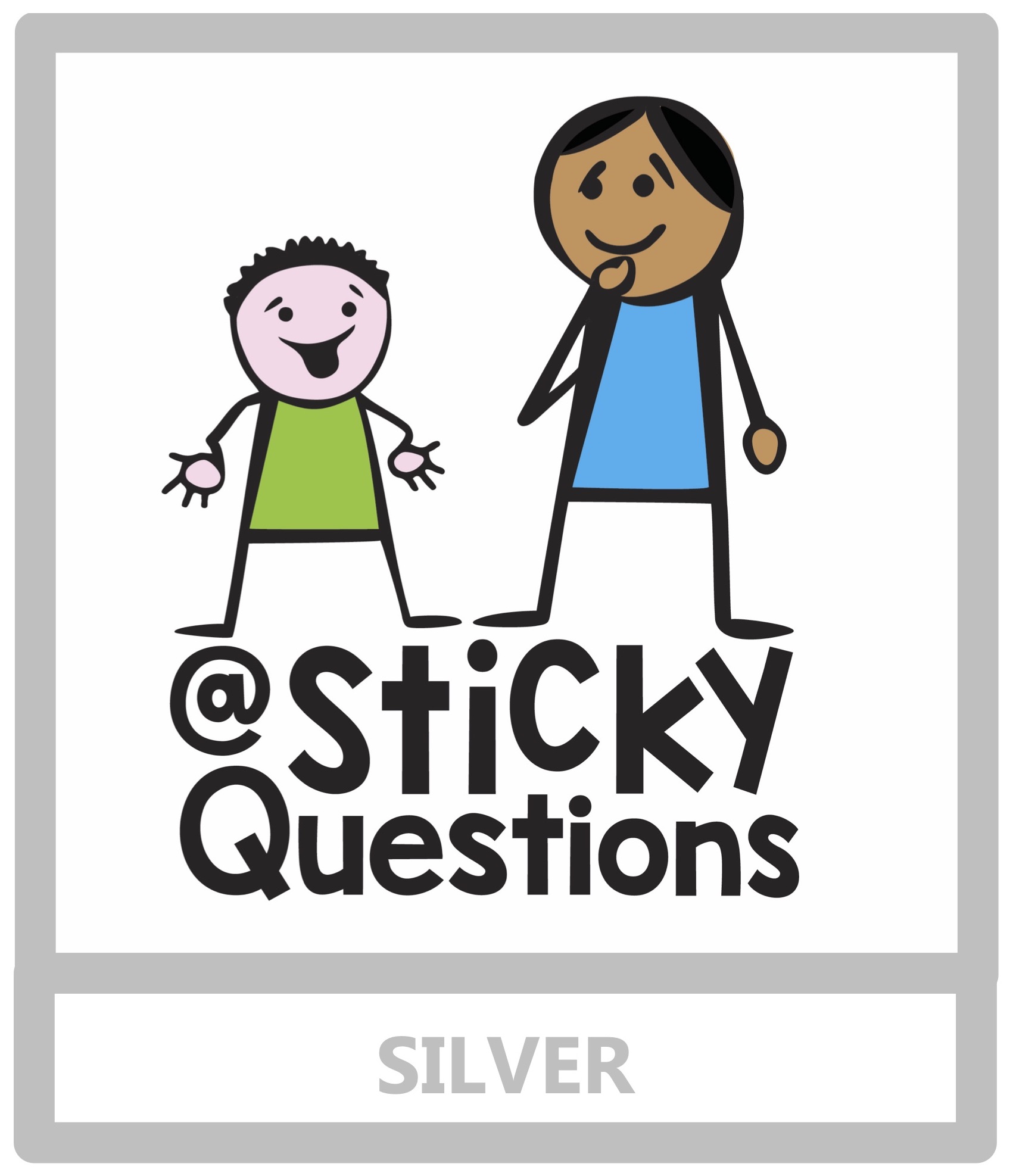 Gold Package
The Gold Package (limited to one per school) includes a visit from Jason to your school for the day.
This can include:
Parent workshops to give them ideas for talking about Sticky Questions and other fun oracy games.
Launch assemblies for Reception/KS1 and KS2.
Demonstration workshops for teachers to observe how to get the most from Sticky Questions discussions.
Staff training for your whole teaching staff in embedding this resource into their weekly routine.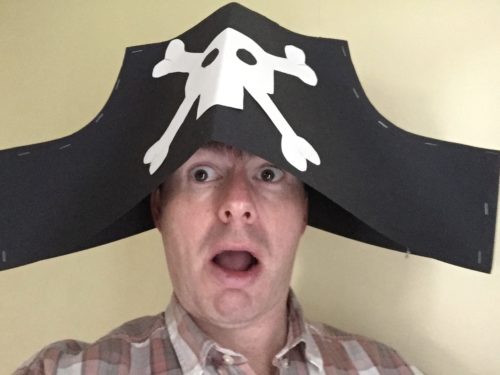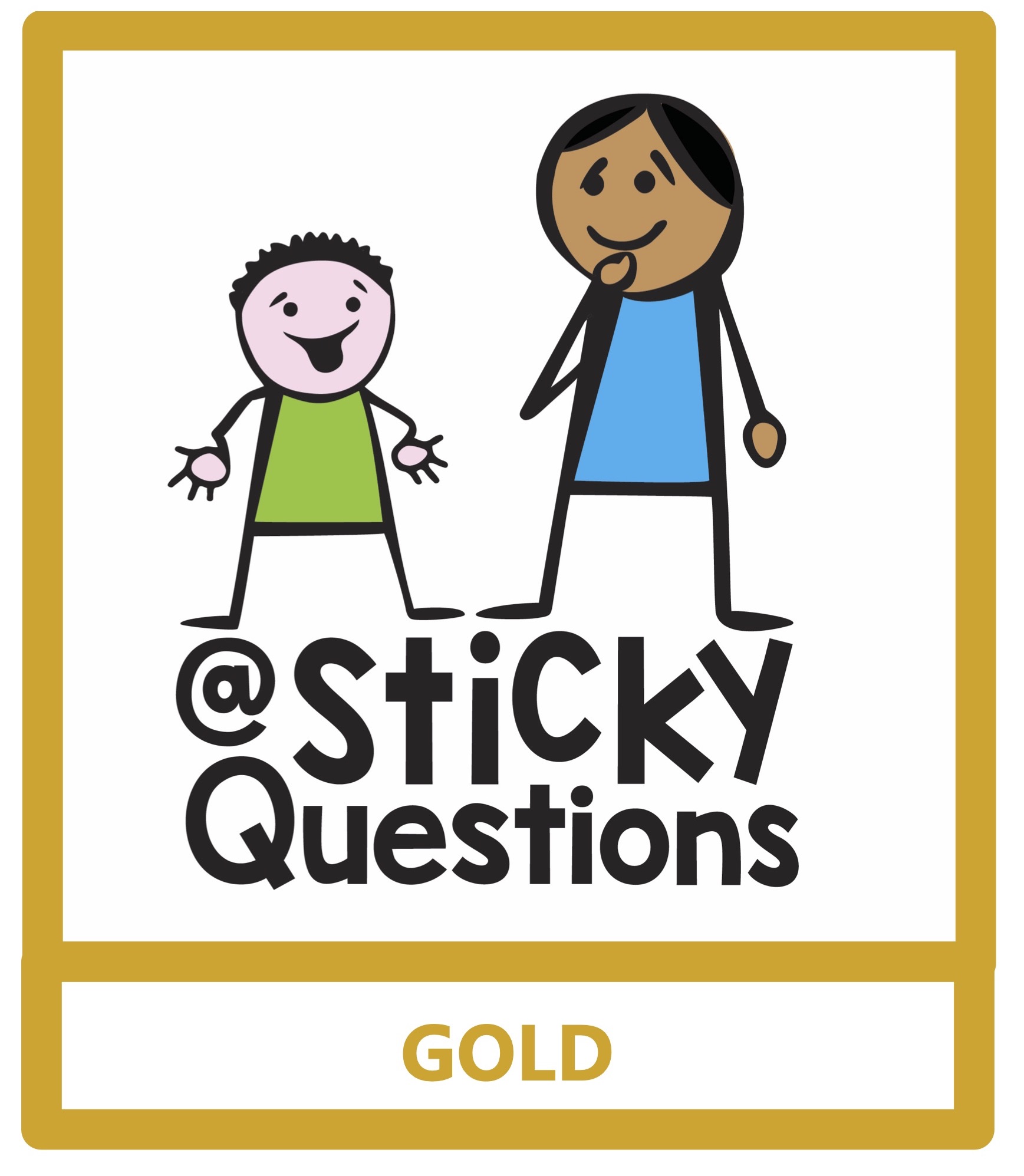 £ 1250 + VAT
(plus accommodation and travel)
What will my pack look like?
Watch Jason's "unboxing video" below!