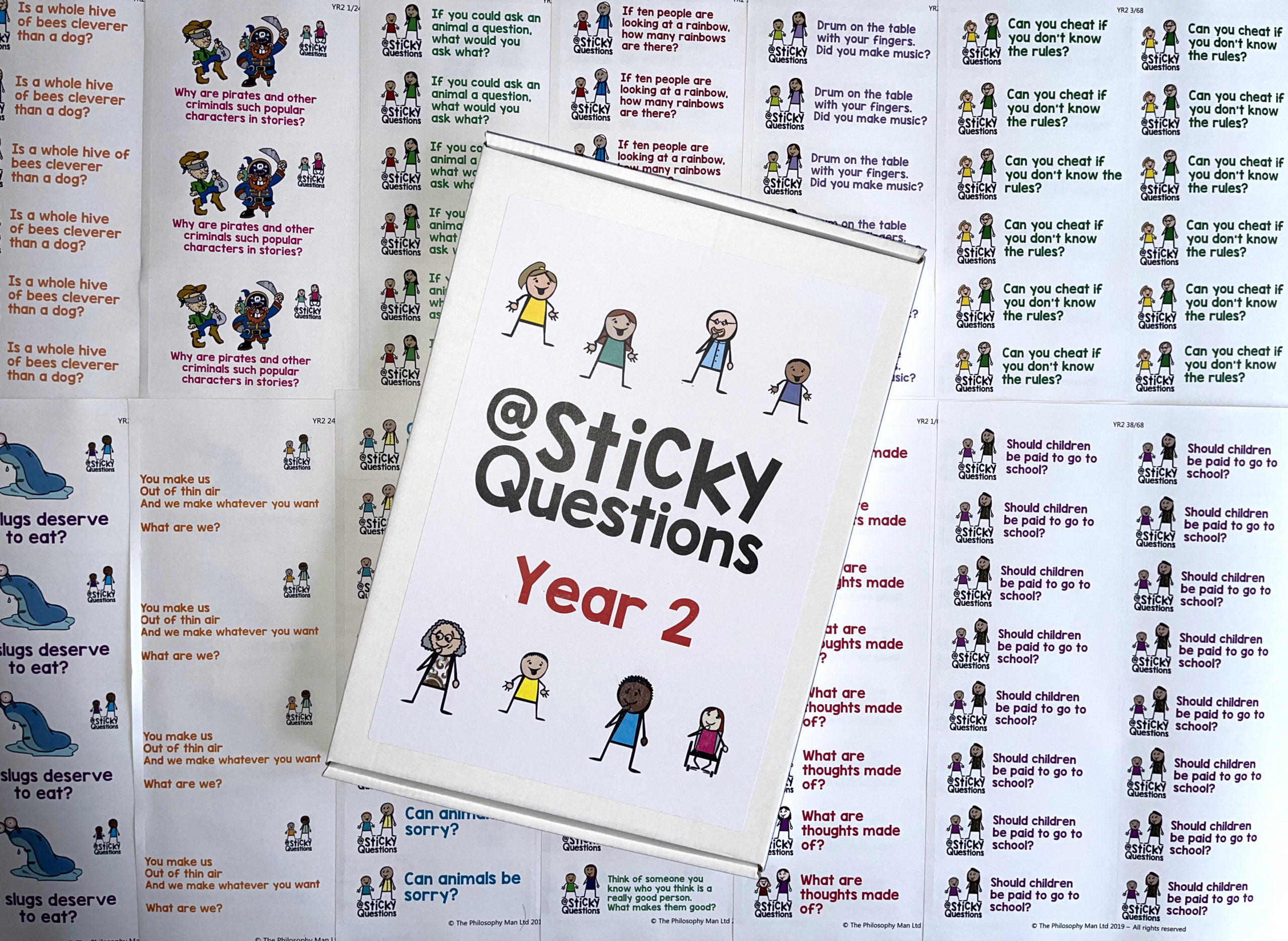 A few of the 320 Sticky Questions from different year groups - (and 40 different carer and child Sticky Families!)
Bronze Package
The Bronze Package consists of 7 class sets from Reception up to Year 6.
The questions progress from imaginative, playful opportunities for parent-child talk in Reception to more serious, but still accessible question in Year 6.
In each class set comprises:
Robust storage box to keep them safe all year
40 weeks worth of Sticky Questions with 32 stickers each week.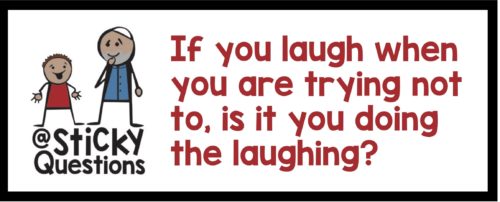 Includes 6 larger 8-to-a-page questions with illustrations or riddles.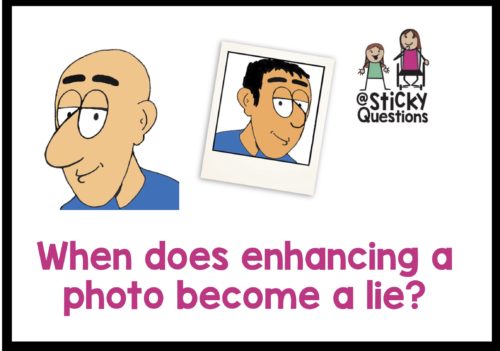 Teacher guidance including a link to online resources (and answers to riddles!)
Sample letter to parents (editable version on the resources page)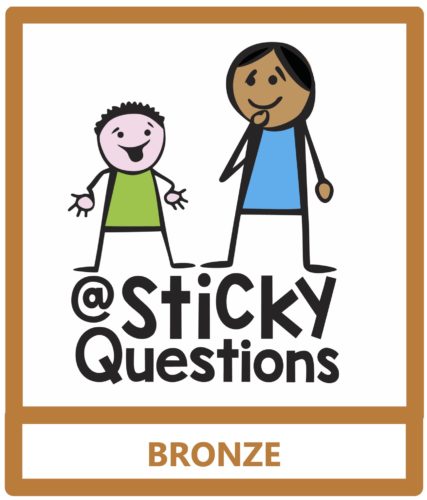 Silver Package Includes Training
The Silver Package also includes a 1-hour training session  with Jason Buckley, founder of the Philosophy Man and co-author of Sticky Questions. This is available to all teaching staff who will be using Stikcy Questions. You can either attend a scheduled Webinar or have a Pause for Thought video that you can use in a staff training session at any time.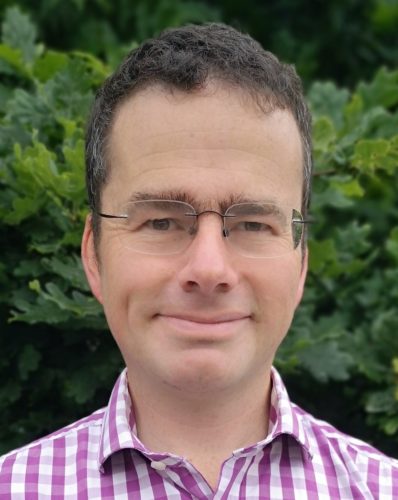 This session:
Introduces you to activities you can use to explore your Sticky Questions
Shares how to use the crucial Coaching Questions to push  children's thinking deeper
Explains the underlying principles of Sticky Questions and our approach to Philosophy for Children which you can use across your teaching.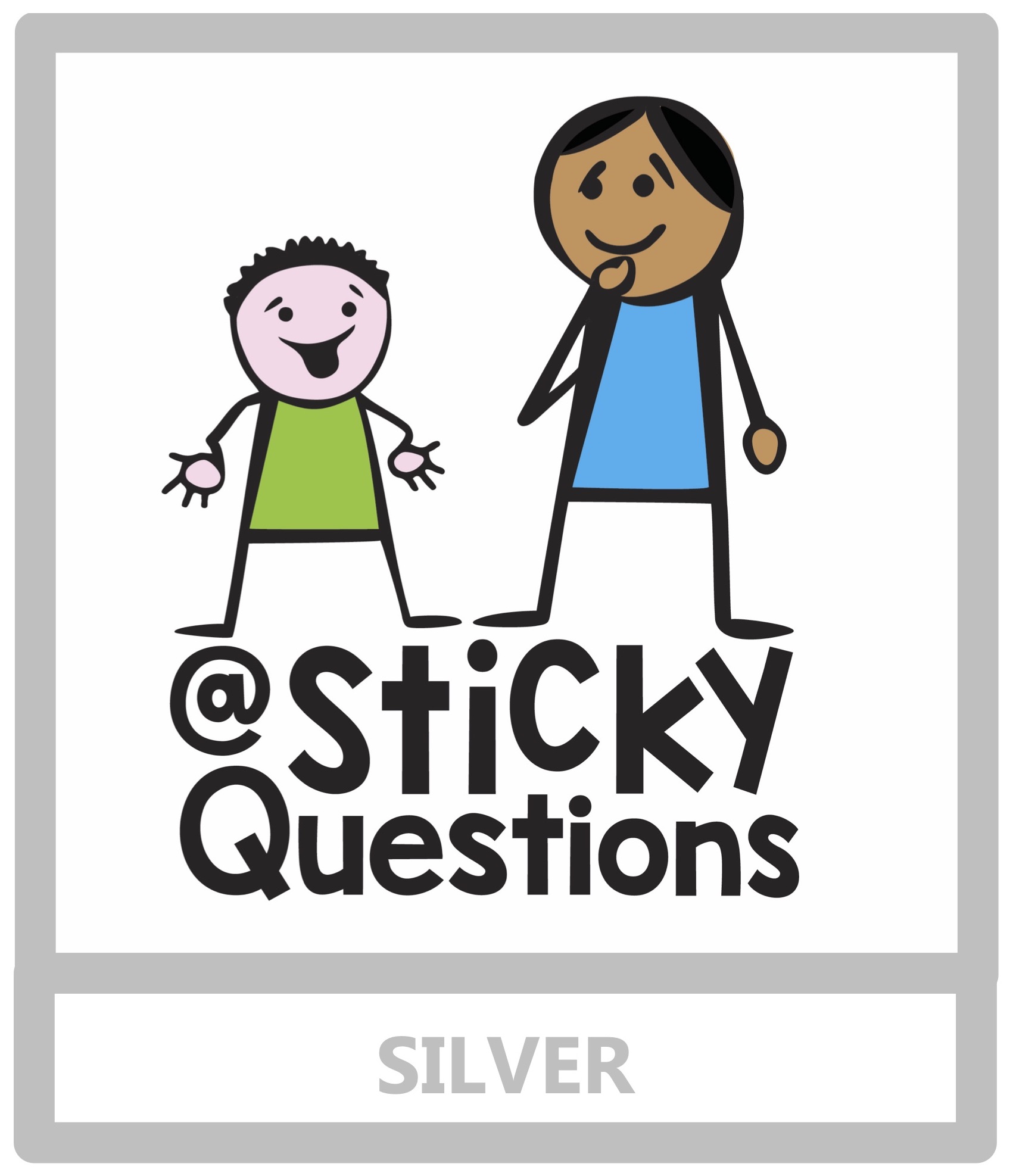 (was £299 + VAT)
SALE: £249+VAT for remainder of this term
Gold Package
The Gold Package (limited to one per school) includes a visit from Jason to your school for the day.
This can include:
Parent workshops to give them ideas for talking about Sticky Questions and other fun oracy games.
Launch assemblies for Reception/KS1 and KS2.
Demonstration workshops for teachers to observe how to get the most from Sticky Questions discussions.
Staff training for your whole teaching staff in embedding this resource into their weekly routine.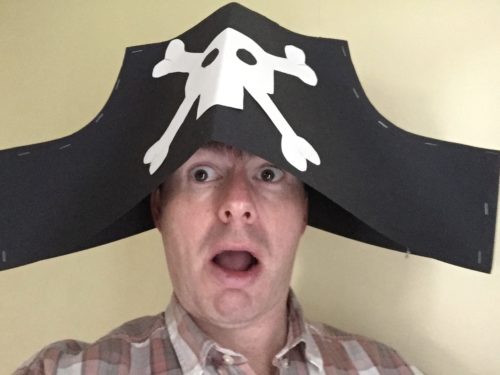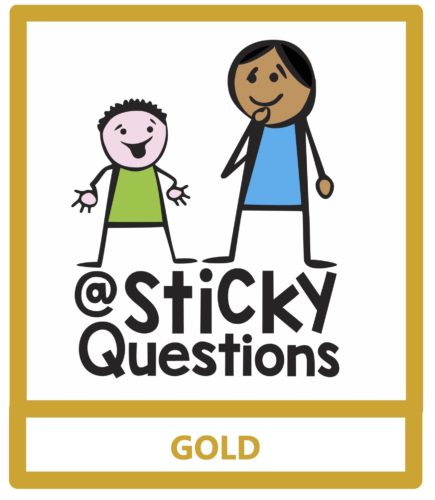 £ 1250 + VAT
(plus accommodation and travel)
Schools with more than one-form entry can order e.g. one Gold and two Bronze packages. Infants and Junior schools can order packs for the relevant classes in our shop 
Sticky Questions were inspired by the experience of Julie Mahon at Latton Green Primary "Since the beginning of this academic year I have been sending out thunks on stickers for the children to wear home every Thursday. This has been rolled out across the school and has been a really positive way to include discussion at home. On Fridays the children feed back what their families' opinions were and if anyone changed their mind after hearing other family members' ideas."