Feel you're too far away for our training?
You're not! In the past year, we have worked with the British School Jakarta, The International School at Ho Chi Minh City, and UWC Singapore, as well as several schools at Open Courses in South Africa, Australia and New Zealand.
We are always looking for new opportunities to work internationally, so read on for details of how we can work with you...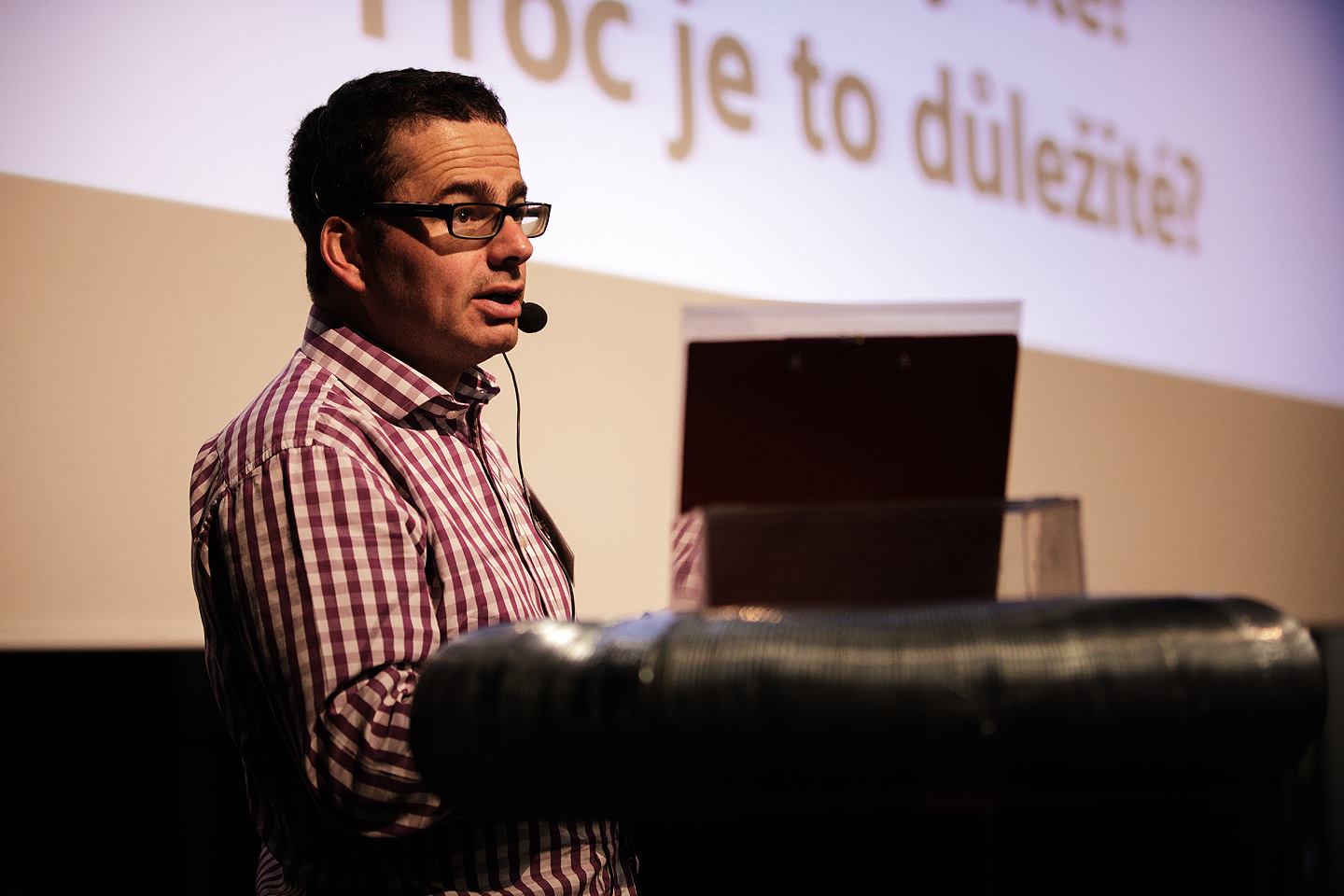 Philosophy Circles Level 1 INSET: The Philosophical Classroom
Every booking with an international school is different. We don't have an off-the-peg, one-size-fits-all approach. Instead, we listen to you and find out how you want to embed P4C in your school, cluster or trust, and work with you to form the structure of the training.
Our P4C training has three levels, each designed to embed P4C in a different area of school life. Each training begins with Level 1: The Philosophical Classroom, will show you how to get all the benefits of P4C through everyday teaching. Level 2: The Philosophical Teacher, and Level 3: The Philosophical School, usually follow a year after each other.
Looking for a training course for just you?
Find out more about our Open Courses on the right...
How do we work with International Schools?
Everything is tailored to your school or trust (or area, if you're hosting an Open Course) and it's usually a combination of several of these:
Opening / Closing Meetings with P4C Champions exploring problems that have come up, curriculum opportunities, possibilities for connections between classes and year groups, their professional development needs in leading P4C / Reviewing the week, looking at aspects of resistance and open doors for further improvements, considering how to support progress. If follow up visit planned for February, setting up those sessions.
INSET Days: Full days to explore the three principles of Philosophy Circles, by experiencing classroom ready activities before looking under the bonnet, and teachers planning their own activities.
Assemblies built around a question poem, to create a buzz around philosophy for the week and to provide a few examples of principles to act as "callbacks" in the initial twilight sessions. Ideally these would be the whole of one year group at a time.
Twilight INSET to either introduce the three principles of Philosophy Circles as a flexible approach complementary to the 10-steps model, or if INSET has been delivered already, a mixture of trouble shooting based on questions captured from staff and also looking at a variety of types of stimuli and ways to identify them.
Sandwich Sessions - Combining a briefing, pupil workshop, and debriefing: Identifying some needs for development in the workshop class; pointers for what to look for during the workshop; workshop, debrief and diagnostic of what to do next with the class. The aim is to deepen connections between philosophy and wider planning of the year group team, to show a cycle of planning, facilitation and review for a particular class, and of course to model facilitation.
Enquiry Dashboard INSET This session will mix people from different year groups, with a view to stepping back from the specifics of their class and engaging with the deeper principles and with thinking philosophically as facilitators and participants. Pairs of facilitators run enquiries on adult questions for ten or so peers, using the enquiry dashboard, with a final review session which would allow everyone to see how the diagnostic troubleshooter can be used to inform future sessions.
A typical booking:
There's no such thing as a typical booking, but here's a taste of what we might create with you:
Initial Visit:
Day 1:
Assemblies with various year groups
Meeting with P4C Champions
Philosophy Circles Twilight for Upper School Staff
Day 2:
Upper School Sandwich Sessions (30 minute briefing, 40 minute session with children, 20 minute debrief).
Philosophy Circles Twilight for Lower School Staff
Day 3:
Lower School Sandwich Sessions
Philosophy Circles Twilight for EYFS Staff
Day 4:
EYFS Sandwich Sessions
Meeting with P4C Champions
Enquiry Dashboard Twilight Open To All Staff
Follow up Visit:
Day 5:
Observe sessions run by P4C champions
Twilight INSET on Deeper Facilitation for Lower School and EYFS Staff
Day 6:
Observe sessions run by P4C champions
Extended meeting with P4C champions
Twilight INSET on Deeper Facilitation for Upper School Staff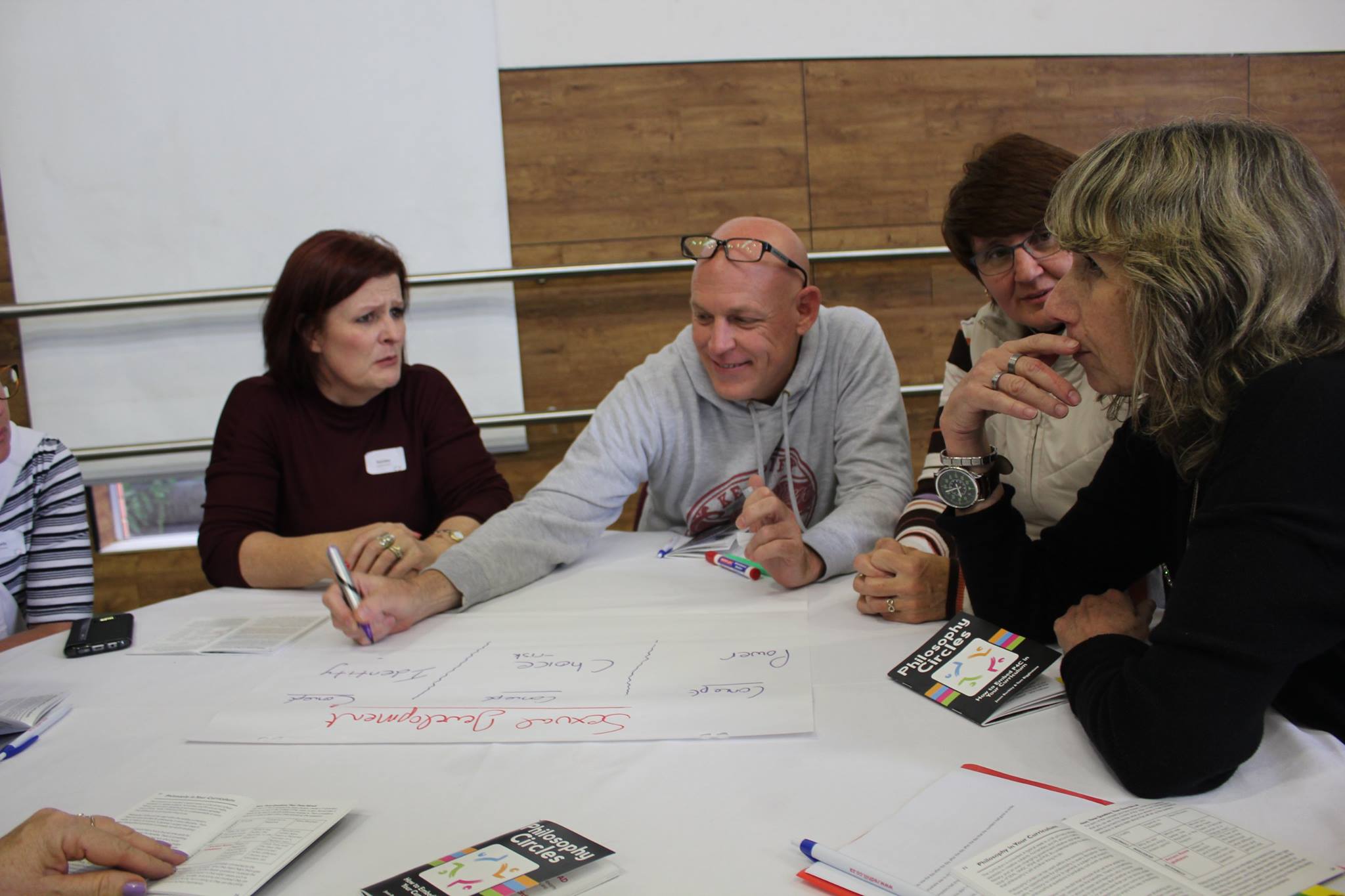 Feedback from September 2017's P4C training:
"I cannot describe the buzz and vibe from the staff, all down to you."
"You really did create a huge buzz in school, which is a difficult shout on the first day back! You covered everything we wanted out of the training and gave us mountains of material to use in class.  I loved the fact you gave each phase some planning time to discuss ideas and plan sessions and then trial them out of colleagues.  You have definitely given us some inspiration and I am very excited to see what happens next."
"There was a buzz during the staff meeting, which for any member of staff attending a staff meeting knows this is a rare thing! All the staff said how enthused and excited they felt to get back into their classrooms and try out the methods they had been shown."
"The questions raised interested everyone and there was a real buzz in the room. Our training was full of practical activities and games, with the just the right amount of discussion about teaching techniques interspersed. What an inspiring day!"
"It is us who would like to thank you. It was such an inspirational INSET and the staff were truly excited. Several of us have run introductory sessions with the children and although it is early days the enthusiasm is palpable."
Interested in booking P4C training? Send us a quick message with your contact details below and we'll get back to you as soon as we can.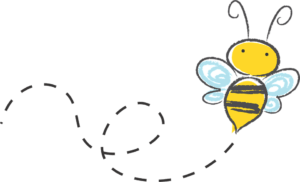 Resources to make P4C stick
Handouts from training courses often sit in the "INSET graveyard'. It's full of ideas that sounded great on the day but which never quite got passed on to colleagues. Teachers are very busy, and so new initiatives often get buried under the hectic pace of day to day teaching. To avoid that, each booking includes attractive minibooks that are written with busy teachers in mind, and following the course our huge range of resources means there's every support for you and colleagues continue using P4C regularly
The books have memory aids in the form of stories, summaries and catchily-named activities so that it is easy for colleagues to make it part of their general teaching style.
Over 150 session plans for use within the primary and secondary curriculum
All bookings include our Premium Pack of Resources - 150+ 30 minute sessions on the most popular school topics. It makes it another, richer way to do what you do already, rather than something else to squeeze in.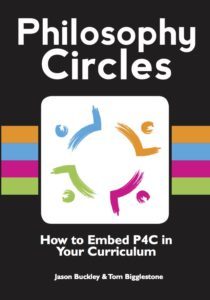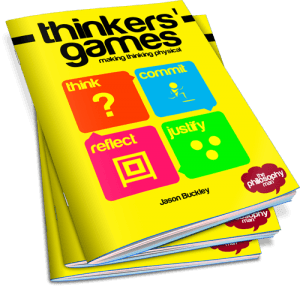 Resources
Over 150 session plans with a consistent, easy to follow format, plus a wealth of supporting stimuli and other resources.
English
Nim's Island
The Snail and the Whale
The Lighthouse Keepers' Lunch
Fairytales
Myths and Monsters
Poetry
St. George and the Dragon
Harry Potter
Science
Senses
Tame and wild animals
Evolution
Living forever
Human development
Mind and body
Seasons
Sound
Sustainability
Working scientifically
Maths
Value
Trade
Numbers
History
20th century
Ancient Civilisations
Ancient Egyptians
Ancient Greeks
Anglo-Saxons
Aztecs
Monarchies
Invaders and Settlers
Normans
Romans
Stone Age
Tudors
Victorians
World War One
Religious Education
Buddhism
Christianity
Christmas
Comparative Religions
Hinduism
Art, Design and Technology
Painting
Design
Health and Diet
Tools
Computing
t
PSHE
Behaviour
Bullying
Changes and new beginnings
Citizenship
Ethics
Friendship
Mental health
Self-image
Geography
Around the world
Rivers
Tourism
Sustainability
PE
Teamwork
Over 120 curriculum based session plans
Self- and peer- assessment tools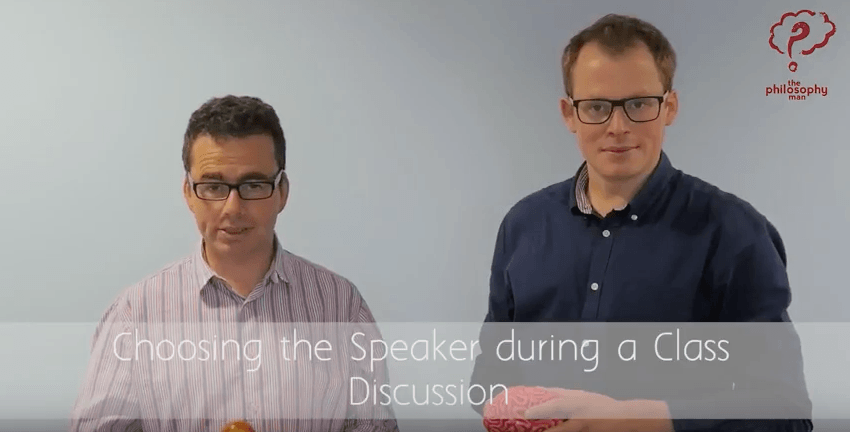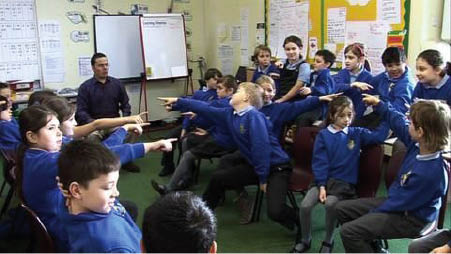 What's the difference between Philosophy Circles and "traditional" P4C?
All P4C gets children thinking about challenging questions, where teachers act as facilitators rather than knowledge-givers. Traditional P4C follows a series of stages. Children see or read a stimulus, think about the ideas in it, create questions, evaluate the questions, and then choose one to talk about. In Philosophy Circles, the facilitator usually asks the first question, so the children get thinking and talking straight away. Children's own questions and ideas still emerge and grow through discussion. Rather than strict stages, Philosophy Circles is built around three facilitation principles which run through the whole process, making it more fast-paced and versatile for use across the curriculum.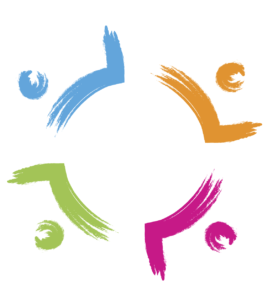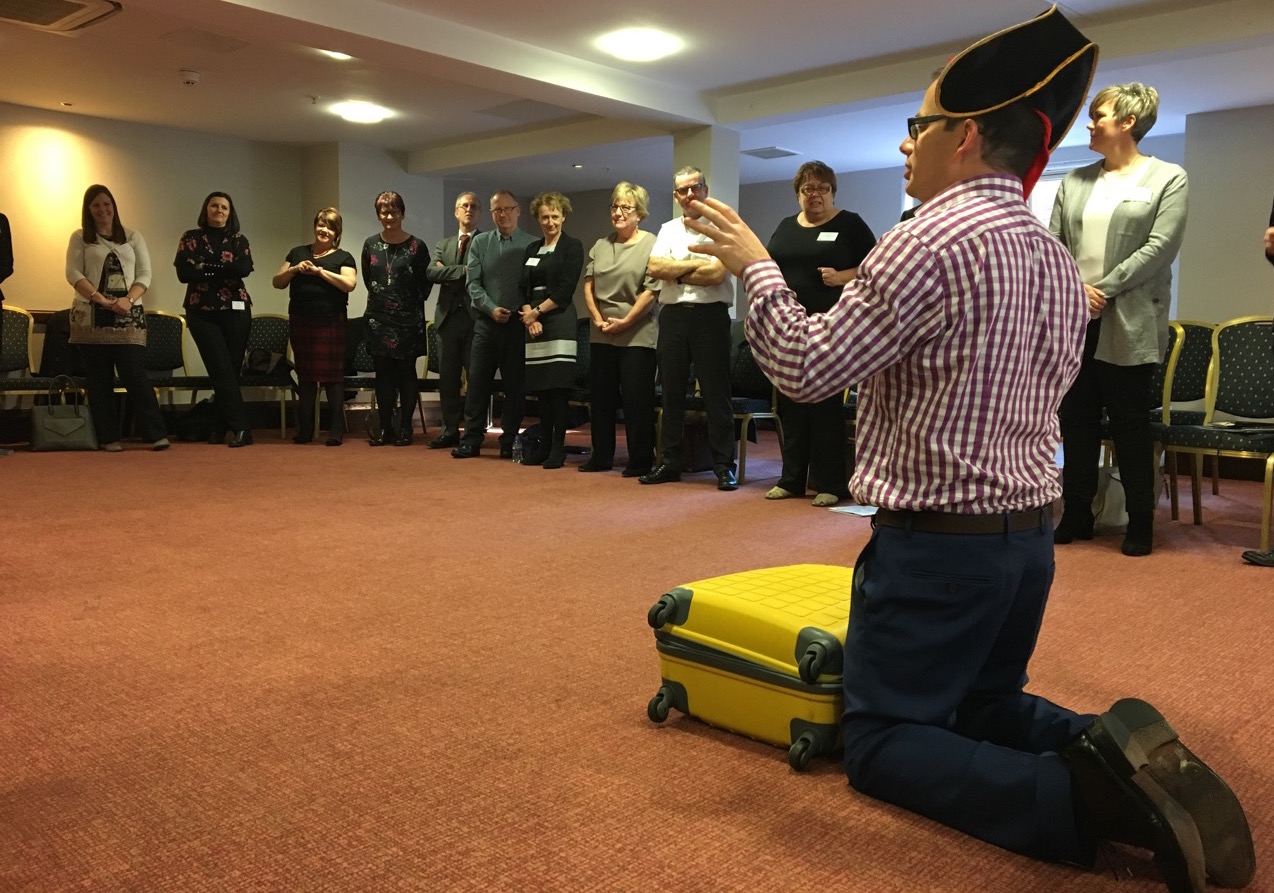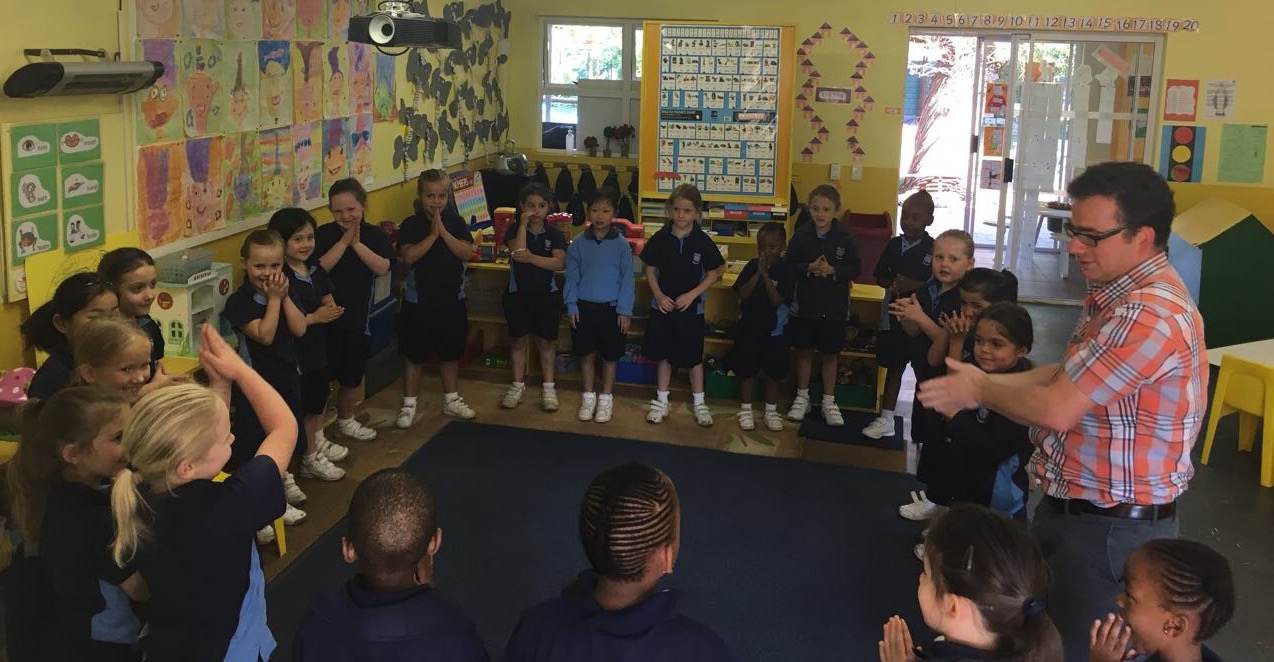 P4C for the very youngest children
Tailored resources so philosophy starts in the Early Years
Much primary school training is focused on KS2, with Early Years teachers left to adapt as they can. Our sequence of a year's worth of professionally filmed "Spot and Stripe" videos provide the perfect introduction to philosophy for younger children, introducing children to discussion and argument through colourful, fun characters and irresistible questions.
Booking and Delivery Models
For the deepest impact and so we can guide you through the whole programme, most international schools choose three or more days of P4C training, including time to observe us working with children. We charge a flat day rate of £1250+VAT, with co-payment of expenses negotiable dependent on how much work which are already doing in the area.
Please contact us on the form below for more details!