Christmas Present Disarmament Treaty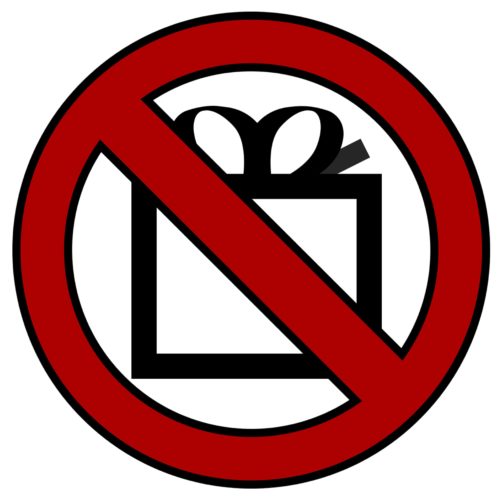 Shopping for presents takes an average of ten hours and £300 in the UK, and the recipient of a gift typically values it at between 10% and 30% less than it cost to buy. Add to that the estimated 83 square kilometres of wrapping paper (the area of Brighton), the tower of wear-once Christmas jumpers and general gluttonous acquisition of marginally useful tack, and Christmas hardly seems a season of goodwill to the environment.
So I invite you to download and use the Christmas Present Disarmament Treaty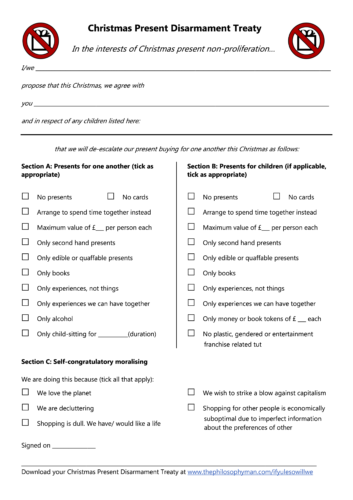 You can agree to various levels of present-based non-aggression, limiting your purchases to £5, for example, or agreeing not to buy one another's children plastic tat. I have been a unilateral card-disarmer since the age of fourteen when I stopped sending them, a decision that is now impossible to reverse as if I suddenly starting sending cards, people would worry I was on my way out.
You can also get the treaty as a word document here
Wishing you a Merry Christmas!