Last week, we sent you tips on question creation – with a focus on separating children's questions into "find out" and "argue about" categories (here, if you missed it).
This week, a chance to help your class practise this further through a photographic stimulus that's perfect for eliciting lots of curious questions.
Kummakivi – The Strange Rock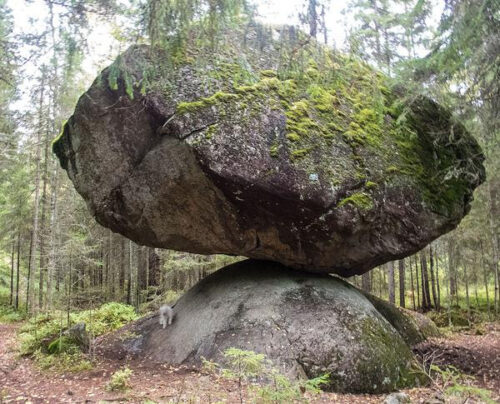 Kummakivi (translated as "strange rock") sits in Ruokolahi in Finland. At 7 metres tall, it's been in situ for over 12,000 years. Finnish folklore says that it was placed by giants or trolls; modern geologist say it was deposited by a retreating glacier at the end of the last ice age. In any case, it cannot be moved with human hands, and has been protected since 1962.
Activities:
You could ask the class to come up with as many questions as they can in response to the photo. The balance (sorry!) of factual with philosophical will vary depend on their experience with P4C, so you might want to provide them with these examples of the latter, either as inspiration, or just a menu to vote on.
Beauty: What gives the rock its beauty?
Ownership: Who should Kummakivi belong to? Should someone be allowed to buy it?
Danger: Why do we fear things that aren't dangerous?
Preservation: Should Kummakivi be protected from nature?
History: Compared with a human-made balancing structure (below), does its natural origin make it more or less special? Or about the same?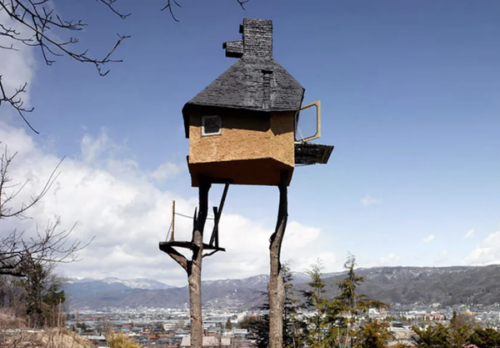 Pupil events: Last summer-term spaces remaining
We spend much of the summer term visiting schools and delivering philosophy days for whole year groups. Just last Friday, we were at Notting Hill and Ealing High School designing evilometers, Argumentag Wrestling and running riddle-athons.
We are often rebooked by the same schools year after year, as these days give a real boost to pupils' confidence and critical-thinking skills. They're a great way to give a bit of love to those neglected year groups who might not have much on their summer schedule. Interesting in booking? Learn more at:
www.thephilosophyman.com/pupilevents
…or just hit reply to start a conversation with us.
Best wishes,
Tom and Jason
Never miss a resource! Get these P4C ideas sent straight to your inbox every week for free.