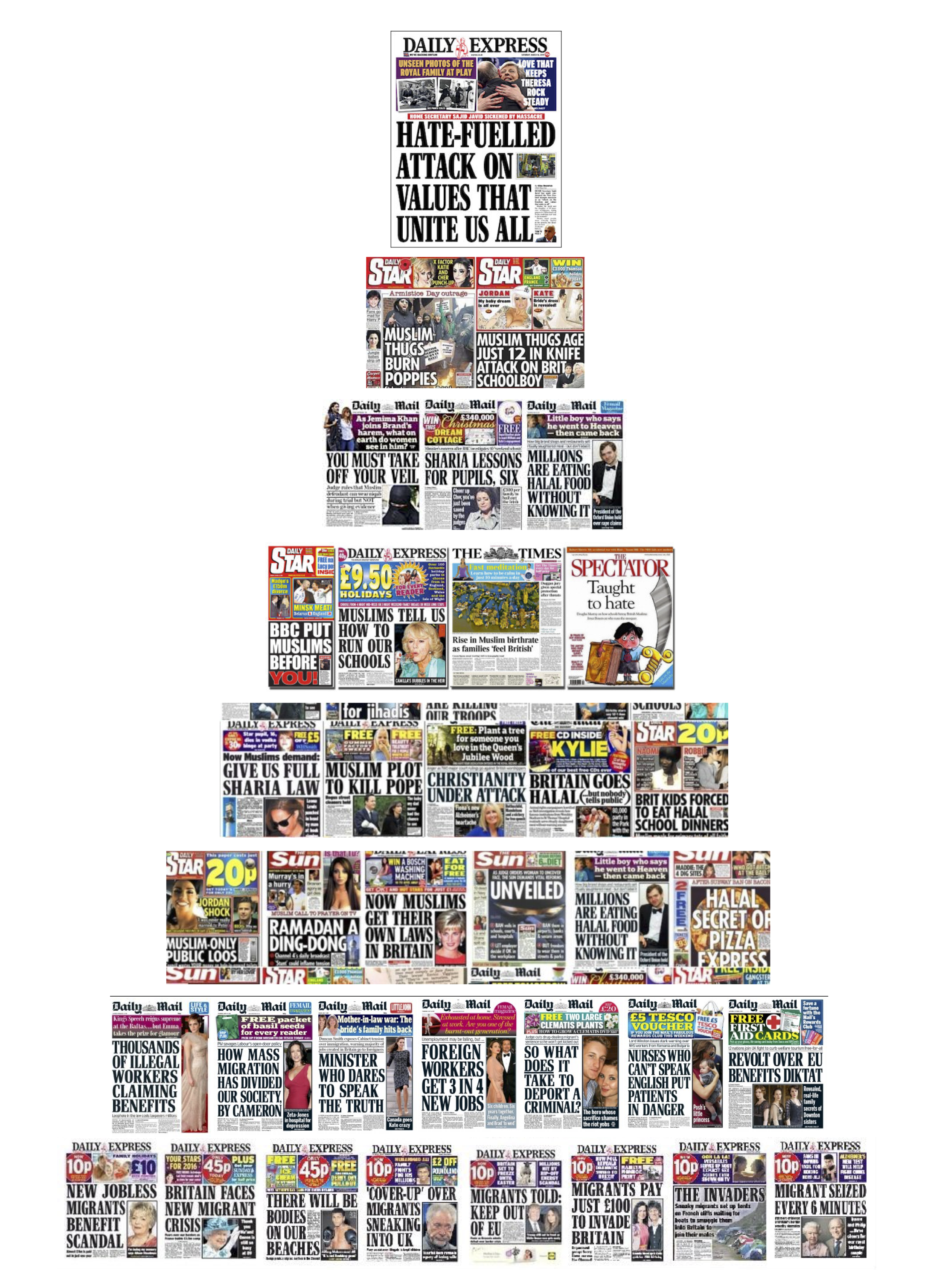 "Hate-fuelled attack on values that unite us all"
It shows zero self-awareness that Daily Express ran this headline the day after the white terrorist attack on a mosque in Christchurch,.
This is a newspaper that, when its front page is not about Madeleine McCann or Lady Di, create headlines at random from "Muslim", "immigrant", "scrounger", "jobs", "attack" and "criminal".
People like the white terrorist who shot 49 people in a mosque yesterday do not hoist themselves into existence by sheer force of evil. They represent the pinnacle of a particular pyramid of hate that has as its base stupidity, distrust, arrogance and misdirected grievance.
Newspapers such as the Daily Express, Daily Mail, Sun and Daily Star are part of that pyramid. Their eat-as-much-as-you-can hate buffet accustoms readers to a basic level of hostility. Above the readers, are repeaters, above the repeaters, creators of new hateful material, above them the marchers and at the top, those whose hate, supported and encouraged by all the lesser haters, moves them to violent action.
If you read one of these papers, please stop. There's no excuse. You might like a particular columnist, or have been doing the crossword for years. Of course you don't believe what you read. Nobody believes what they read in the papers, yet you can read the papers to find out what a country believes. Every copy purchased of these newspapers, which habitually publish stories that increase fear of Muslims, immigrants and people of colour, contributes to at least the "indifference" level of this "pyramid of white supremacy", as produced by The Equality Institute.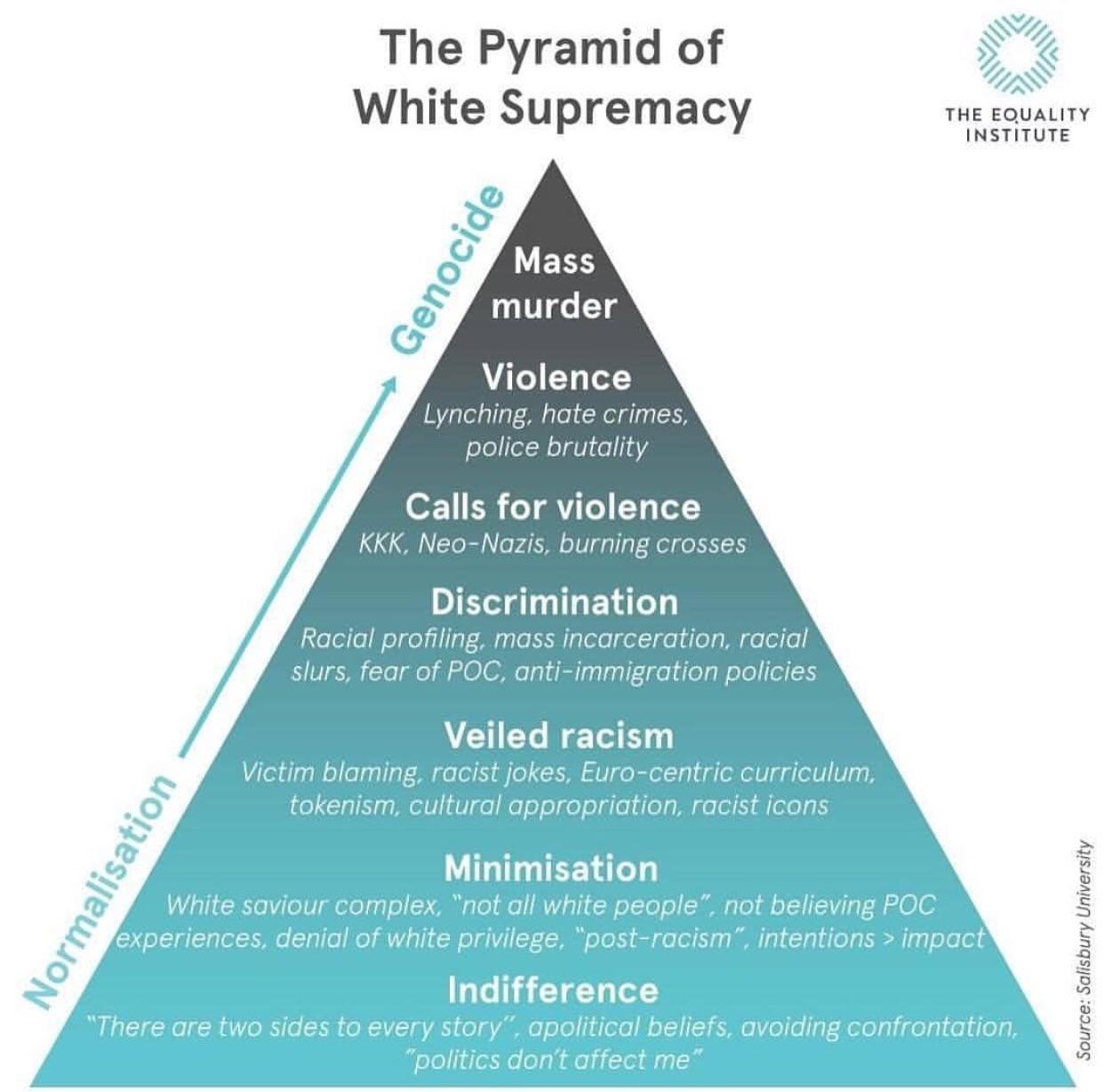 If your parents read one of these papers, get them to stop. If you have kids, ask your parents to put the money aside into a savings account for the children. Match what they put in. It will build up to something worthwhile, and they will be better grandparents in the meantime, because they will have less to be angry about.