This week, an activity from a demonstration lesson I delivered last week at Caterham School. But first…
Tickets now available for our next virtual CPD day
Here's your chance to book onto our next virtual CPD day on November 17th. Places are limited to ensure the highest quality experience for all. It's a full-day (with plenty of screen-breaks) of top-notch CPD for only £100+VAT. Download the flier here .
"Grown ups have a responsibility to tell the truth."
…was how one child responded to a question about who had told the worse lie – the brother of the birthday girl who lied to try and get out of her party, or the father who lied to the brother about who was going?
It was an example of what we call a "Reaction Moment" – a statement that creates a buzz of excited discussion. It's always good to seize upon these and make them the focus for the next part of the enquiry, so here's an activity that picks up from here. It works well as its own standing start, but if you want to begin with the original stimulus, you can find it here.
Present the following "lies" that grown-ups might tell. This can either one-by-one to the class, with a discussion about with whether its acceptable, or – even better – as a philosophical card sort on a spectrum of bad.
Telling you a car journey is only ten minutes more, when it's much more
Replacing your dead hamster with another one who looks just the same, and not saying a thing
Telling you your new haircut looks good, when everyone can see it's a bit dodgy
Nicking some of your Easter egg whilst you're at school, but keeping quiet about it
Blaming their fart on the dog
Fibbing about their age to other grown ups
Fibbing about your age so you get in somewhere for cheaper
Telling you your nose will grow if you lie
A teacher blaming the school cleaners for losing your school art project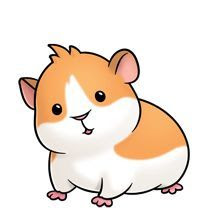 There's grey areas in each one – which makes them all the better for philosophy. For example, what's an acceptable gap between the journey time you tell children verses how long it really takes? When might be justified for them to fib about your age to get you in somewhere for cheaper? At what age should parents come clean with you about Hamish going to the big hamster cage in the sky?
You could also get them to suggest their own "lies" that they've been told – but it might be safer to stick to the deliberately-innocuous list to safeguard against any sensitive disclosures.
Go one better by sending some of the juiciest arguments home – and ask children to bring back their parents' thoughts the next day!
Best wishes,
Tom and Jason