In a previous issue, we looked at the possibility of robot teachers. This week, as it's topical, two classroom-ready ideas to provoke thinking about artificial intelligence more broadly.
r
Could a Robot Replace…
Earlier this week, teachers on our open course created a Thinkers' Game to tie in with their current topic: Robots. Which jobs could be replaced by a robot? Click the image below to download the cards.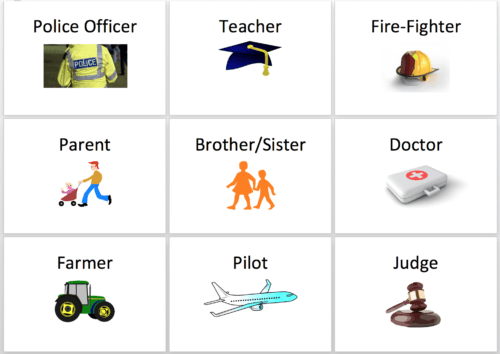 Once created, it was run live with other participants on the course to replicate a classroom-session. Each job was called out and people showed their thinking by standing either side of a Yes/No dividing line (with some very interesting results!). The card was then placed on the floor to reflect the spread.
You could run it this way in your classroom, or alternatively, print off enough sets for small groups to sort the cards on the floor.
You could also stretch their thinking by following up with…
Should a Robot Replace…?
Will a Robot Replace…?
…and see how the jobs are rearranged. Possibility, desirability and probability are all different ways of thinking about the future that invite different choices and reasons.
To move to whole-class discussion, you could ask pupils to vote on which would be most interesting to debate, or let them create their own philosophical questions off the back of the game. Or you might use this as a warm-up activity before moving on to the next suggestion.
What Laws Should Robots Obey?
This morning saw a report published by the Royal Society and British Academy recommending an over-arching law of robotics: "Humans should flourish."
Using the opening paragraphs of the news article as a stimulus, invite pupils to question the findings: Should the main law for robots be: "Humans should flourish."?
Of course, what it means for humans to flourish is itself a huge question. You could also invite them come up with their own laws for robots. And if a robot broke one of their laws, who should be punished?
Best wishes,
Jason and Tom
PS: One of our team has had some late cancellations for September. If you're still looking for an inspirational INSET day in the first week back, get in touch. Read more at
www.thephilosophyman.com/inset