As well as being a good place to do philosophy for children (especially with COVID in mind), the outdoors is a rich source of stimuli for enquiry. I split my time between philosophy and outdoor education, so this issue contains some suggestions for outdoor enquiries and some invitations to bring outdoor education to your school, perhaps to make up for cherished residentials that have been cancelled.
Riddles
Riddles are always good warm-ups for P4C. I always invite them to ask yes/no questions to narrow down the possibilities as well as guessing. That develops the skills of asking questions and thinking tactically. Here are two nature-themed riddles (one I shared years ago as a poem).
On each of us there is a tree
Where through each branch a river runs,
Carrying cargo from the earth
To trade for sun.
—-
A mirror, a path, a tree.
Born held tight, dying free.
Answers at the bottom, enciphered with a -1 Caesar shift (B=A, C=B etc.)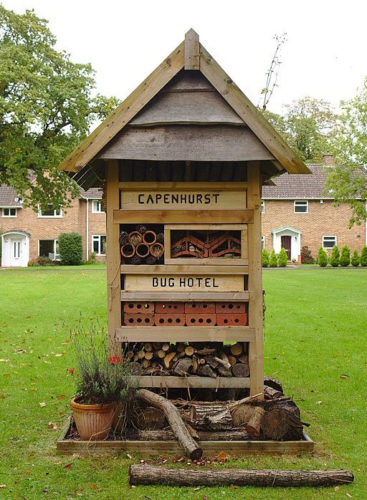 Explore-Research-Reflect
Explore – In the first stage of this, children go on a bug-hunt (see this resource from The Zoological Society of London
Research – In groups, they pick one of the creatures found to research as a homework or in-school task. They are looking in particular for where and how it lives, its life cycle, and how it senses the world.
Reflect – When you get to your enquiry time, you can start by capturing some of the things that are similar or different between these creatures and people. Then out of those similarities and differences, think about the consequences they have for how we as people should act and connected questions.
For example, does that we are all living thin
gs give us a reason to provide habitats for these creatures? Does that we can choose what we do, but they follow instincts, give us a special responsibility? Does that they can't talk and we can make them less important, or does is mean we need to imagine what they would say? Does that we raise our children over a long time change the way we relate to others?
For other examples of outdoor P4C sessions, check out work by Gina Parker Mullarkey & Jane Yates and Eleanor Knowles – The World from Our Doorstep.
Opportunities for Outdoor Education
At my outdoor education company, Outspark, we are supporting schools in a variety of ways. One school replaced an overnight residential with an on-site teambuilding event featuring giant catapaults, archery, a "bomb-disposal" challenge, a campfire and much more; another is using Sports Premium to fund two instructors-in-residence who will deliver blocks of 6×90-minute sessions to every class in the school during the Spring term; another is looking at shifting their off-site residential for July to an on-site overnight camp; another is investing in bushcraft sessions as an option for PE, with parents contributing and the school paying for those who are on Pupil Premium.
Outdoor instructors have a wealth of expertise in bringing cross-curricular learning into their practice, as well as helping kids have fun and giving frazzled teachers a bit of a break. With most outdoor centres closed, we have access to a large pool of brilliant practitioners whose skills are sitting idle at a time when schools are overstretched and many kids are still cooped up too much. So get in touch to see what might work for your school.
Best wishes,
Jason
PS Riddle answers: MFBG and SJWFS. Photo is by Phil Nash on Wikimedia Commons, of a bug hotel constructed by Gary Wright for the benefit of both mini beast and human communities!